New feature from Lookout snaps picture of possible phone thieves
6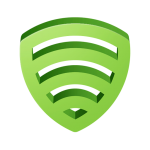 Lock Cam
that can help identify phone thieves. Lock Cam will alert you if someone is trying to steal your Android phone or is trying to break in to access personal information. If someone tries three times to enter the wrong password into your lockscreen, the front-facing camera will snap a picture of the thief and send it to you via email. Along with the picture, the email will also send you a location of the phone using the GPS on the device.
The Lock Cam feature is available for those with a
front-facing camera
on a phone running Android
2.3
or higher with the lock screen enabled. Right now, you must be a premium member to use Lock Cam although Lookout says it will be added to the free version of the app sometime in the next week.
Lookout also has added a new feature for its paying members ($2.99 month/$29.99 year) that lets users write a message of up to 300 characters on their Lookout Lock Screen that tells those who might find the phone, where to return it to. If you've ever had the misfortune to have had your phone stolen or lost, you probably realize how useful the Lookout app can be.
source:
Lookout
via
PCMag