New device lets you turn your TV into a giant tablet
5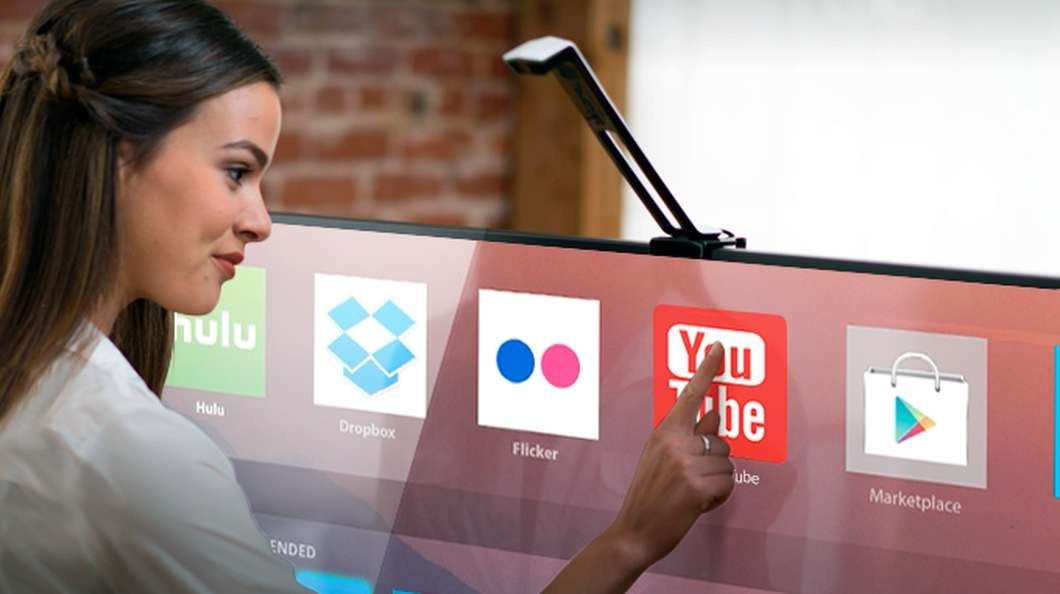 An interesting new gadget is now available for pre-order on Best Buy. Called the Touchjet Wave, this new device boasts that it can turn any big-screen TV into a tablet that works with Android.
In order to get this "tablet" to work, one simply has to position the Touchjet Wave on top of a television. From there on, the product will use its projector to transmit an image of an Android device. A person can then navigate through the menu by using a smatphone app that serves as a remote control or by touching the screen of the TV itself. The company claims that their invention is compatible with any flatscreen TV or display monitor, supporting screens as big as 65 inches and resolutions up to 4K.
Being priced at $299.99, Touchjet aims to provide a cheap alternative to products such as the Microsoft Surface Hub, which costs around $9000 for its entry-level version. It is also marketed as a sort of a home entertainment system, as many Android apps including games can be played on it. However, the price is low for a reason – the device only has 16GB of storage with no apparent additional memory slots, 2GB of RAM and runs on the almost ancient version of Android 4.4 KitKat.
via
Android Authority