New app blocks spam calls to your Apple iPhone
3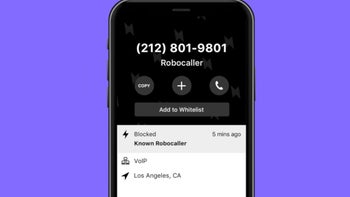 Considering that 50% of the calls you receive on your smartphone this year could be from spammers trying to scam you, would you pay $3.99 a month to make the insanity stop? That's how much a new app called Firewall charges to block spammers and scammers without these calls even reaching your voice mail. And the app provides users with an unlimited supply of fake numbers to trick spammer's Caller ID if you decide to return a call.
The Firewall website (via CNET) offers a two-week free trial for iOS users (an Android version is being prepped and you can arrange to be notified via email when it is ready). It uses the whitelist approach, which it says is the only way to guarantee that 100% of unwanted calls are blocked. Users will prepare the list of numbers that are allowed to go through, including the numbers on their contacts list.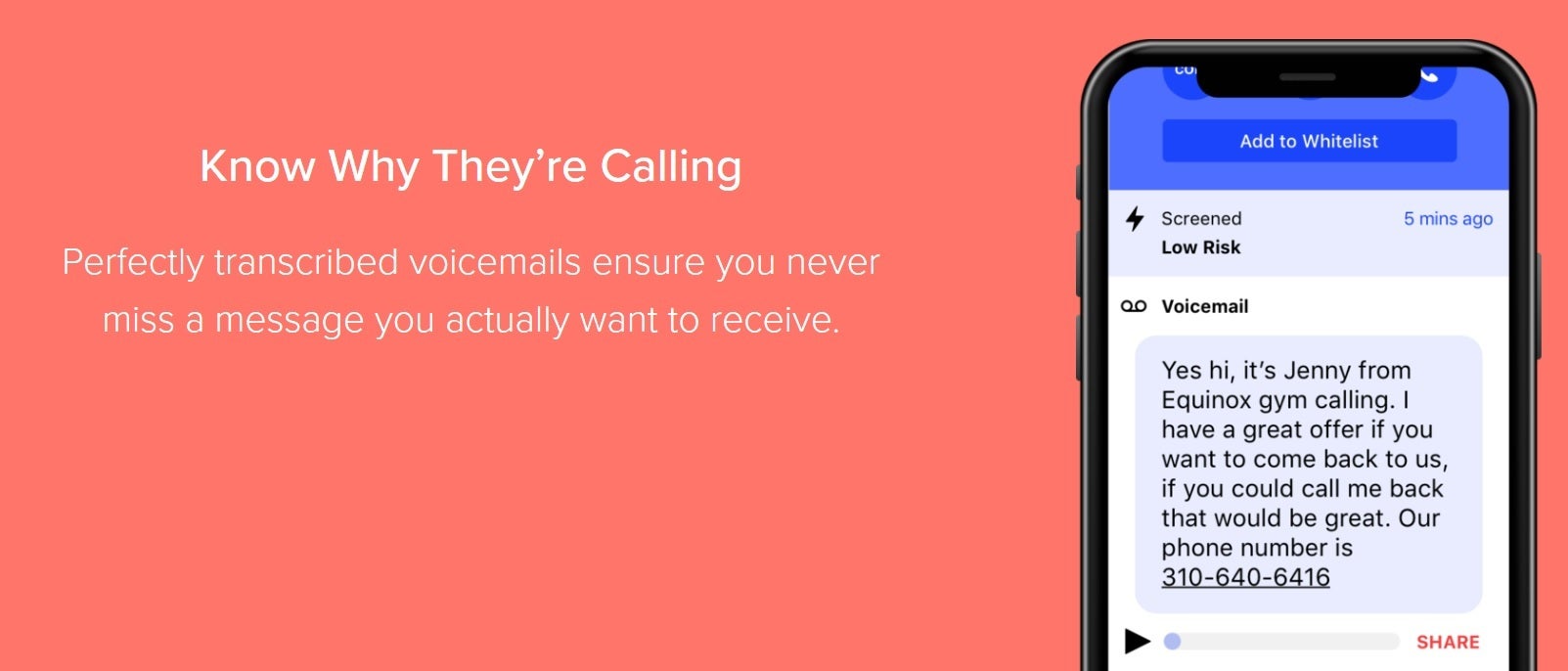 With Firewall, you can read a transcription of voice mail left by a blocked caller
Subscribers forward their phone number to Firewall. When they receive an incoming call, Firewall determines whether it should go through to their phone or go to Firewall's own voice mail feature. This determination is based on a member's whitelist and Firewall's multiple databases of known phone numbers used by spammers. If a call goes to Firewall's voice mail, users get to read a transcription of the message left by the unknown caller just in case they want to call them back. If the subscriber does decide to return a call, Firewall will give them a fake number that will show up on the other party's screen. And if members don't want future calls from a particular number to be screened, that number can be easily added to their whitelist. If a subscriber is expecting an important call, Firewall can be paused for 10, 30 or 60 minutes with the tap of a button.

Android and iOS have their own free options to screen or block unknown phone calls

"Firewall uses a whitelist approach, which is the only way to guarantee that 100% of spam calls, robocalls, telemarketers, and every other type of unwanted caller will be blocked. When you download the app, you will select your contacts so we know who should automatically ring through. If someone gets screened to voicemail and you'd like them to ring through in the future, you can easily whitelist them. Firewall sends unknown callers to voicemail and has best-in-class voicemail transcription so you can read their messages on the go. You can text them back or even call back with an anonymous number through the app. If someone was screened that you want to ring through, simply whitelist them."-Firefall
Google gives Pixel, Moto G7, and Motorola One users
the option of using the Call Screen feature
. When a call comes in from an unknown number, those with these Android handsets can have Google Assistant answer a call while they read a transcription of the conversation in real time on the phone (or adjust the volume to hear the conversation between the Assistant and the caller). Users can join in the call at any time. And iOS 13 will be
adding a new "Silence unknown callers" toggle
that when enabled, will only ring through calls from numbers in iPhone users' contacts list, email and Messages apps. For many smartphone owners, these features might be enough to help them combat spam calls without having to make monthly payments. But for those who want,/need the extra protection of using Firewall's databases, fake numbers and voice mailbox, the service is now available.
Firewall works with all four major U.S. carriers. But members do need to be mindful of the possibility that they will end up screening legitimate calls from companies not on their whitelist.

Recommended Stories