New York City thief turns down chance to steal flip phone
41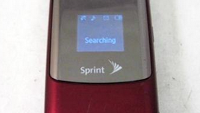 You might recall that New York City has had a bad problem with strong arm robberies of smartphones. The Apple iPhone and the Apple iPad have been targeted by thieves in the Big, uh, Apple. In 2012, the additional 4000 iPhone robberies committed in New York City over 2011's total, single handedly accounted for the rise in the City's crime stats that year. By the middle of this year,
Samsung Galaxy S III
and
Samsung Galaxy S4
units were
picking up "market share" from muggers
who were starting to target the flagship Android models.
Yes, criminals apparently know what phones are hot and which are not. Take a mugger in Central Park who just yesterday tried to relieve 25 year-old Kevin Cook of his phone. Cook was walking in the West 60's at around 12:30am Saturday morning, a time of the day when most New Yorkers know to avoid the Park.
Threatening to kill Cook with his gun, the thief demanded that his victim turn over his phone. But when Cook handed over his 3-year old flip phone to the robber, the robber refused to take it. "
I guess he didn't think he could get anything for it
," Cook said. "
It's kind of humorous
."
Yes, there is an upside for those not a slave to the latest and greatest technology. However, we're pretty sure that most of you would rather have a well-spec'd smartphone in your pocket and take your chances.
"Once he saw my phone, he looked at it like, 'What the $%#@ is this?' and gave it back to me."
-Kevin Cook
source:
NYPost
via
Gizmodo