New York Attorney General to take a critical look at AT&T's acquisition of T-Mobile
13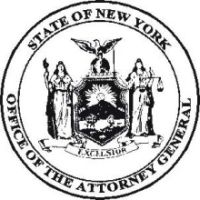 The proposed purchase of T-Mobile by AT&T has ruffled more than a few feathers. Despite AT&T's promises of expanded LTE coverage and improved service in rural areas, most consumers are wary of the
potentially monopolistic
combination.
One such critic is
New York State Attorney General Eric Schneiderman
, who says that the proposed acquisition will undergo his "thorough review". Schneiderman offered the following:
"Affordable wireless service and technology, including smartphones and next-generation handheld devices, are the bridge to the digital broadband future...We want to ensure all New Yorkers benefit from these important innovations that improve lives."
Schneiderman is specifically
concerned about Upstate cities
like Albany, Rochester, etc., where there are fewer wireless options, as their wireless menu would be more drastically changed by the proposed acquisition. And, as are
many consumers
, Schneiderman is worried that the merger
might eliminate the low-cost options
which T-Mobile provides.
AT&T spokesman Mike Buckley responded, saying that they "look forward to sharing information with the AG's office and remain excited about the significant consumer and competition benefits that this transaction will provide". Buckley reiterated AT&T's guarantees of
expanded LTE service
throughout the U.S.
Some experts were surprised that the New York State AG was getting so involved in the process, as the final decision rests with
the FCC
and the Justice Department. But one expert did point out that the New York AG's involvement will slow the review process.
source:
Bloomberg
via
TmoNews