Concerned T-Mobile subscribers get their burning questions answered
14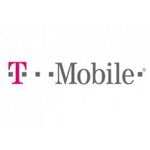 It sounds like
T-Mobile
is being flooded by inquiries from many of its worried subscribers as a result of AT&T's proposed merging between the two companies. In effort to debunk rumors surrounding the deal and to answer the most frequently asked by its customers questions, T-Mobile's COO Jim Alling published a short statement clarifying what is on the company's agenda for the next year or so and what changes subscribers may expect to see if AT&T receives permission to acquire the nation's fourth largest wireless carrier.
According to Mr. Alling, T-Mobile's services should remain unaffected for now and AT&T will still be viewed as a competitor. That is, of course, subject to change if the deal receives regulatory approval within the next 12 months or so and decision making gets handed over to AT&T. However, reading through the statement does not seem to give even a slight idea as of what is going to happen if the deal gets rejected. Such scenario remains plausible should the authorities find the merging to be potentially dangerous for market competition.
Mr. Alling did not miss the opportunity to point out that once AT&T and T-Mobile integrate their networks, wireless subscribers will experience a noticeable improvement in service quality – something that many T-Mobile users seem to be concerned about. There should also be no need for users to change their mobile devices with a different model since both carriers use compatible technologies.
Even though it is likely for it to be taken over by AT&T, T-Mobile remains committed to expanding its 4G network even further and enhancing its wireless broadband services in about 24 major cities nationwide. It is estimated that if the two companies join forces, over time about 95% of the U.S. population will gain access to wireless broadband internet over their LTE infrastructure.
Oh, and by the way, when customers asked whether T-Mobile will offer the iPhone 4 or not, the answer that they received was anything but encouraging, yet still not set in stone. Maybe keeping those fingers crossed might help?
source:
TmoNews