FCC may not approve AT&T's acquisition of T-Mobile that easily
48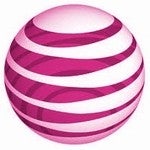 Since its somewhat unexpected
announcement
, the proposed merging between AT&T and T-Mobile has caused a number of headlines and plenty of comments regarding the potential effects that the market may suffer from such a move. Opinions on the deal's outcome seem to be mixed for now, but according to people familiar with the matter, getting the FCC's permission to initiate the acquisition process may turn out to be a great challenge for AT&T.
The Federal Communications Commission is expected to give the green light to AT&T's proposal only if it concludes that such a coalition is going to serve the public interest and will not have deteriorating effects on competition. However, we are not expecting to hear the FCC's final decision anytime soon since the FCC has reportedly not even started formally evaluating T-Mobile's acquisition yet. In fact, it has been estimated that it may take up to one year until the commission's final verdict gets announced.
Competing carrier Sprint has already
stated its negative position
against the merging between the two carriers as this would render smaller carriers unable to compete with their more powerful counterparts. On the other hand, AT&T expressed its confidence that the deal would actually result in lower service costs for its subscribers while competition would continue to "flourish."
If AT&T succeeds in acquiring T-Mobile, it will emerge as the nation's largest wireless carrier with more than 129 million subscribers. However, if the deal does not receive regulatory approval, AT&T may be forced to compensate Deutsche Telekom, T-Mobile's parent company, with a break up fee of $3 billion.
source:
The Wall Street Journal
via
AppleInsider