New Sprint ad reinforces unlimited data for the Apple iPhone
23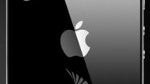 Most of you already know that Sprint is the only one out of the four major carriers in the US that is continuing to offer truly unlimited data for their smartphones and to remind everybody of that they have released a new commercial featuring the Apple iPhone.
Sprint knows that they have an advantage over the other carriers in the US because they still offer an all you can download buffet on smartphones. In their own words, it is a "
differentiator
." The advertisement that Sprint has unleashed is 100% iPhone, filled with application icons floating over buildings and trains all over a city. This is Sprint's biggest attempt to lure potential iPhone buyers to their network rather than rivals AT&T and Verizon.
Sprint offers both the Apple iPhone 4 and the recently launched Apple iPhone 4S. The ad itself does not focus on one or the other, just the iPhone line as a whole. They end the commercial with the tag line "Truly unlimited data for your iPhone." Although there have been some
concerns with how slow
the iPhone has operated on Sprint's 3G network, this ad will surely bring some new customers in their direction.
Take a look at the ad and tell us what you think of it in the comments below.
source:
Mac Rumors