Killer Pixel 4 camera samples and Dual Exposure feature are bad news for Apple and Samsung
56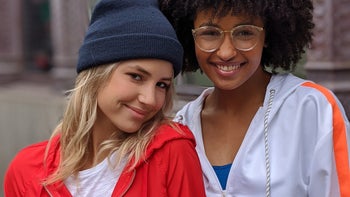 Google's Pixel 4 camera will be awesome! While that doesn't really sound like a revelation, if the Pixel line's history is any indication, the
leaked samples
below will make you drool in a woke state.
Granted, these are presumably official promo images pulled from Google's presentation material for the phone and yet the amount of detail and the colors can't be mistaken for anything else but a Pixel phone.
There are rather brilliant selfies in there, too, as well as astrophotography made possible by the improved Night Sight mode on the phone (what have you done, Huawei, now everybody is shooting the sky to make a point!)
Macro and landscape shots complete the picture, so dive into the samples below, and remember that these are promos. Still, last time we saw such press shots with the Pixel 3, they turned out to be pretty close to the real deal, so we are all sorts of excited.
Apple, with its new
Deep Fusion
project on the iPhone 11 trio that is yet to materialize, or Samsung and Huawei with their multi-camera efforts like on the Note 10 or Mate 30 Pro, are less excited, we'd assume.
New Pixel 4 Dual exposure feature
Besides all these behind-the-scenes improvements in the algorithm, Google is also introducing something called "dual exposure" that offers a rare addition to its minimalist camera interface in the form of a slider.
Shooting against the sun with the potential for burned highlights? Just tone down the exposure with the slider, and the clouds will appear, as demonstrated in Google's promo video below, seems like a great new addition: