New Moto 360 teaser talks about the round design
13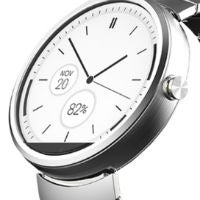 Information about the Motorola Moto 360 smartwatch has been in short supply; and, while Motorola wants to tease the device and keep up interest, it doesn't want to give away anything. That means that we're getting another teaser video that talks about the design of the watch, but doesn't really give away anything else that you might want to know.
The video reinforces ideas that Motorola has mentioned basically anytime the Moto 360 comes up: the uniqueness and tradition of the round design. The round design is unique (right now) in the realm of smartwatches, but has been the standard when it comes to wristwatches. So, Motorola is talking up the comfort of the round design and the fashion.
Unfortunately, we're not getting anything else that we want to know, like specs, price, or release date. The assumption is that it will be announced and released along with the Moto X+1 in August, but until then, it doesn't look like we'll get anything solid.