New Microsoft ads for apps confirm move toward unified Windows
18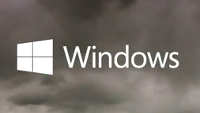 The other day, we showed you the back of an upcoming Windows Phone handset, the
My Go GoPhone GF47W
, that was
stamped "Windows" on the back instead of "Windows Phone."
This confirmed the speculation that Microsoft was making changes that
would result in a unified Windows platform
.
Further evidence that Microsoft is taking the phone out of Windows Phone can be seen in a couple of new television ads related to apps. The first ad features Adam and Shaun Lee, founders of a company called Bohemian Guitars. These guys make instruments out of things like oil cans, like you will see in the video. The pair use a Microsoft Surface tablet for business, but tote around Lumia handsets to access social media. At the end of the ad, we see icons for a number of apps and the logo for the Windows Phone Store. But instead of mentioning Windows Phone, we see branding for Windows.
The second ad features storm chaser Scott Hammel, and shows how he uses his Surface tablet and Lumia phones for both work and play. Even though Hammel mentions Windows Phone in relation to an app that he uses to check radar data, once again the spot ends with the use of the Windows name.
A unified Windows is coming and perhaps with the focus on one platform, Microsoft will be able to take the hardware to places where it might not have gone otherwise.
sources: Windows (
1
), (
2
) via
WPCentral