New Lumia devices are not last chance says Nokia
40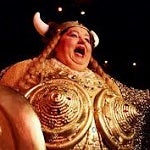 There are a lot of nice features to look forward to in the new Lumia phones,
wireless charging
, beautiful form factor,
and an incredible camera
. However, Nokia is a company with an uncertain future. Their shares have fallen over 90% since 2007, and have seen their market share of the global mobile phone market follow a similar trend from over 50% to single digits.
When companies lose that much market value that quickly, it affects everything, from the company's ability to finance operations and development as well as productivity as staffing levels adjust for the lean times ahead. There is only so long a company can operate at negative margins before really difficult decisions have to be made. Nokia is not the only device maker facing these challenges, Research in
Motion
is in the same boat (or at least on the same river), and like RIM, Nokia is intent on fighting to make a comeback.
Nokia's VP of Smart Devices, Jo Harlow, says that the newest Lumia phones are not the Finnish manufacturer's last chance to compete with Samsung and Apple, "This is a step in the journey." She further went on to explain that these two phones will not be the whole portfolio of Windows Phone 8 devices.
An analyst with a British research firm called Ovum, hypothesized that Microsoft is holding back on flooding the market so they may develop the natural benefits of collaboration with other Microsoft products, such as the upcoming release of Windows 8. It is also accepted that the legal business between Samsung and Apple is nowhere near over, and that may present an opportunity for Microsoft (and Nokia) to capitalize on.
Ms. Harlow cited that Nokia has unique differentiators that complement the Windows Phone platform without slowing down their development. This is good, and we look forward to getting our hands on these new Lumia phones. We just hope that the music we play with them does not sound like the fat lady singing.
source:
The Telegraph