New Google Nexus phones could be released by Verizon without the Nexus name
11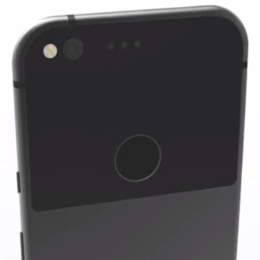 Later this year, probably in September or October, Google will likely release two new Nexus smartphones. Currently codenamed
Marlin
(5.5 inch model) and
Sailfish
(5 inch, or maybe 5.2 inch model), the new devices are reportedly made by HTC, which thus returns to building Nexus phones after last doing it in 2009 - 2010 (Nexus One).
While we're pretty certain that the upcoming Nexus phones will be widely available around the world, we haven't heard anything about carrier availability - until today. According to renowned industry insider Evan Blass (also known as @evleaks), Verizon Wireless will carry the two new handsets at some point, though there seems to be a catch here. Evan Blass suggests that Verizon may rename the phones: they might not even have the word "Nexus" in their names. Obviously, it wouldn't be the first time when Verizon is rebranding smartphones (the carrier's Moto Droids are a perfect example to illustrate this). Another thing that Evan Blass could be suggesting is the fact that Verizon's variants of the Nexus handsets won't really offer a stock Android experience, perhaps coming with some of the carrier's own apps (bloatware?) pre-installed.
Just like last year's
Nexus 6P
and
Nexus 5X
, both new Nexus devices should have fingerprint scanners on the back (and these may come with a pretty cool
new swipe gesture
that lets you quickly check notifications). Another similarity could be related to the construction of the phones: it's said that the larger one - Marlin - will be built out of metal, while the smaller model - Sailfish - should be a plastic one. Needless to say, both new devices will run Android 7.0 Nougat at launch.
Regardless of what Verizon might end up calling them, are you excited about this year's Nexus phones?
Verizon is going to carry the two "Nexus" handsets (note the quotation marks).

— Evan Blass (@evleaks) August 5, 2016
source:
Evan Blass
(Twitter)