New Bing application launched for iOS and Android, Windows Phone and BlackBerry versions coming soon
7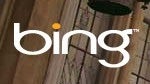 The Android and iOS versions of Bing for Mobile have been treated to a major update this week, which is supposed to mark a new step in the evolution of Microsoft's search solution. Built by using HTML5 rather than Silverlight, the new mobile apps are meant to provide a fast and consistent search experience no matter whether you are using the dedicated application or Bing's web interface.
So, what's new in Bing for Mobile? Well, first of all, searching for businesses and directions has been made easier as you now conveniently get a map alongside your search. Besides, you now have the option to search for nearby shopping deals, which is good news if shopping is more or less a hobby of yours. Other improvements include the iPhone version's ability to search for videos, and the Android app's feature to provide real-time transit information and news.
It has also been mentioned that a Bing for Mobile application will be coming soon to Windows Phone 7 devices and to BlackBerry smartphones. Exact launch dates were not given, yet the Bing team promises to share more details in a timely manner.