Netflix generated the most revenue among non-game apps worldwide in Q1 2017
2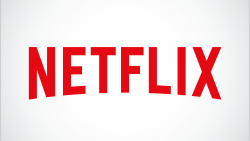 Thanks to highly popular original programming such as teen-suicide drama
13 Reasons Why
and rebooted sitcoms like
One Day at a Time
and
Fuller House
, Netflix was the number one revenue producing app worldwide for the first quarter of 2017. The video streaming app was also number one for iOS during the quarter, and number 10 on Android. The number one revenue producing app on Google's open source OS for January through March was messaging app Line, which was the overall revenue leader during the fourth quarter of 2016.
During the January-March period this year, Tinder grossed the second largest amount on both iOS and Android. On iOS, Pandora, Line and Spotify were numbers three, four and five, respectively. In the Google Play Store during the same time period, Google Drive, Line Manga and Pandora closed out the top five.
The top non-game apps based on the number of downloads was led overall by messaging app WhatsApp during the first quarter. Facebook was second followed by Messenger and Instagram. That means that the top four most popular non-game apps by downloads for iOS and Android combined were apps owned by Facebook. And the messaging app landslide for the first quarter continued with Snapchat's position as the fifth most popular app by downloads.
On iOS, Messenger was the most downloaded non-game app during the first quarter with WhatsApp second, Bitmoji third, Instagram four and Facebook fifth. The top non-game apps downloaded the most by Android users during the same period included Facebook owned apps from numbers one through four. Those apps included Facebook, WhatsApp, Messenger and Instagram. Snapchat finished fifth.
Worldwide, iOS and Android non-game apps were downloaded 13.5 billion times during the first quarter of 2017. That was a 14.1% rise from the 11.9 billion apps downloaded in the first quarter of 2016. Looking at iOS separately, downloads of non-game apps rose 5% year-over-year to a total of 4.7 billion from 4.5 billion during the first quarter of 2016. Android non-game app downloads rose a strong 19% during the same period from 7.4 billion to 8.8 billion.
Despite Android's dominance in app downloads, the Apple App Store generated $1.7 billion in revenue from non-game apps in the first quarter of this year. Non-game apps in the Google Play Store generated less than a third of that figure with a gross of $504 million from January through March of 2017. But revenue for non-game Android apps rose 101% from the first quarter of 2016 to the first quarter of 2017. Apple's non-game app revenue rose 55% year-over-year during the same period. If that trend continues, revenue from non-game Android apps will eventually match the revenue generated by non-game iOS apps.
source:
SensorTower
via
AndroidAuthority