NVIDIA Tegra 4 gets benchmarked, running inside a Project Shield console
30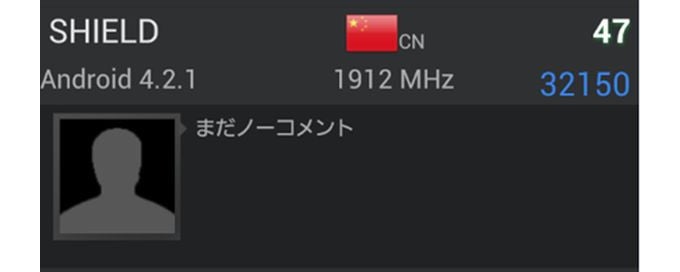 Qualcomm's newest Snapdragon SoCs have been getting quite a lot of attention lately. That comes as no surprise given the fact that their maker managed to bring the Snapdragon 600 to the market in a timely manner, and the even more powerful
Snapdragon 800 is almost ready to be produced in volume
. However, let us not forget that there's one more very capable contestant, which is about to stick its next-gen quad-core chip inside a number of upcoming smartphones and tablets. Of course, we're talking about NVIDIA and its Tegra 4 system-on-a-chip.
One of the very first commercial devices to be powered by Tegra 4 will be NVIDIA's portable, Android-based video game console – a gadget that you may have heard about, currently known only by its
Project Shield
codename. And since gaming will be its primary purpose, it goes without saying that its maker will ensure that the device has the processing power required to run even the most demanding of Android video games. But just how powerful is Project Shield, and more importantly, how powerful is the Tegra 4 SoC inside it? Well, it's very capable indeed, if this alleged Project Shield benchmark is anything to go by.
Apparently, someone who has possession of a Project Shield console ran the popular AnTuTu benchmark on it and
got an impressive score of over 32 000 points
. In comparison, a Samsung Galaxy S4 with a Snapdragon 600 chip gets about 25 000 points at best. Sure, the latter has a 1080p screen, while the Tegra 4's 72 GPU cores need to drive less pixels on a 720p display, but still, a difference of over 7000 points is impressive no matter how we look at it.
Keep in mind that benchmarks aren't always an accurate source of information as they can easily be faked. In other words, the device that has appeared on AnTuTu may not be a Shield console at all and its results may have been manipulated. But if the data contained in the benchmark results is legitimate, then NVIDIA's Tegra 4 could be a worthy competitor to the Snapdragon 600, as much as
Qualcomm wants to convince us that its chips are superior
.
Recommended Stories