NTT DoCoMo bowing out of India, to sell stake in Tata
10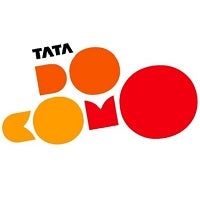 NTT DoCoMo, Japan's largest wireless carrier, is divesting its stake in Tata DoCoMo, India's 6th largest provider, with roughly 70 million customers, in the wake of significant losses for the fiscal year that ended in March.
The company currently owns 26% of Tata DoCoMo, with the remainder held by Tata Sons Limited, a large multi-industrial conglomerate. At the time of NTT's investment in 2008, it spent about $2.7 billion. The idea was to bring class leading Japanese technology to the fray to give the venture an
edge
.
With that investment, Tata DoCoMo was created, launched service, and started a price war with the dozen or so other carriers in India. The competition kept prices down however, so Tata struggled to generate any profits on the plan,
despite adding millions of customers every month
. To pour salt on that wound, the Indian Supreme Court yanked more than 100 wireless licenses in 2012, citing corruption in their disbursement back in 2008.
As a result, several foreign invested operators pulled out of the market, and carriers like Tata DoCoMo, Telnor (Uninor), and Sistema (MTS) had to scale down operations. Tata had added pressure because it operates across multiple wireless standards (GSM/HSPA, CDMA/EV-DO, WiMAX) which many have argued has hindered growth and revenues because it essentially amounted to double the relative overhead to operate the different standards.
Tata DoCoMo was also racking up debt, more than $4 billion in the time NTT DoCoMo was in the picture, and that is usually a harbinger of an eventual requirement for having to spend even more money on the money losing venture.
What is significant about the whole thing is that India is considered a "growth market" or "developing market," and while the mobile industry is largely considered to be booming, this development proves that it is indeed possible to see plans go sideways even in the face of upward pointing indicators.
NTT DoCoMo's board of directors voted to exercise the option for sale of the company's entire stake in Tata DoCoMo. At the time of NTT's acquisition, performance conditions were put in place for Tata. The exact amount of money NTT will get out of its sale is not yet known due to some of the financial performance factors. The sale will be complete before the end of June.
source:
Light Reading