Mozilla OS, Boot to Gecko, can run on a Motorola Defy
15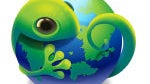 The earliest we've heard about any potential devices launching with Mozilla's mobile OS, codenamed Boot to Gecko, is sometime in
early 2013
in Brazil. But, in the meantime, the developer community is continuing to work on bringing the open source platform to more devices as soon as possible. The latest is a ROM that can actually boot and run on a Motorola Defy.
The ROM comes from developer
m11kkaa
. And although there is no video of it yet, it's said to be running well on a Motorola Defy. Apparently, the device can boot, the sound works, and the touchscreen works, but nothing else, so it really isn't something you'll want as a primary system. It also does seem to be an older version of the Boot to Gecko software, because the UI isn't quite a slick as you'd expect.
We're hoping to see more success from developers with B2G, because it seems like a good idea. B2G is intended to leverage web development, but add in extra development options with OS-specific stacks. In a lot of ways, it's like what Google has been doing with Chrome and HTML5, but in the mobile world.