Motorola to halt production of XOOM tablet after June?
27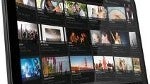 Attributing the story to anonymous sources,
DigiTimes
reported today that Motorola is planning to slow down production of the XOOM tablet with a goal of halting production after June. According to the report, the manufacturer shipped 700,000 to 800,000 units in Q1, meeting forecasts. This month should see 400,000 to 500,000 tablets made, slowing down to 300,000 next month and dropping even further in May before coming to a stop at the end of June.
The big question is, why would the Schaumburg based firm stop production just a few months after launching the first Honeycomb flavored tablet? One theory is that the company is taking a breather to see how the XOOM is accepted in the market, which is being overwhelmed by the number of tablets being produced. All of the major smartphone manufacturers have a tablet out or on the way.
Another possibility is that a Motorola XOOM 2 will replace the original model. This is the most likely reason for the drop off in production of the original XOOM, but so far there has not been any word about a sequel. It would seem strange for Motorola to completely stop producing a product that according to the paper, will have shipments of 3 to 5 million units in 2011.
source:
DigiTimes