Motorola request to ban Microsoft products denied by Judge
12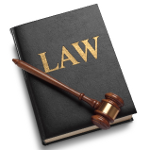 Back in 2010, Motorola alleged that Microsoft had infringed on some of its patents. Last week, a judge in a Seattle court denied the Google subsidiary's
request for a ban
on some of Microsoft's products. For the judge to agree to a ban on the products, Motorola would have had to show irreparable harm and also prove that monetary damages would be inadequate. According to Judge James L. Robart, Motorola could not meet the requirements.
"Because Motorola cannot show irreparable harm or that monetary damages would be inadequate, the court agrees with Microsoft that injunctive relief is improper in this matter,"-Judge James L. Robart
Two years ago, both companies tried to work out a licensing agreement that would allow Redmond based Microsoft to use Motorola's
802.11 wireless local area network
(WLAN) and
H.264 advanced video coding
patents. Because these are considered standards-essential patents the licensing is supposed to be conducted fairly and without discrimination, even between major rivals. Microsoft uses these patents in products like its Xbox gaming console and its Windows OS. Motorola offered to license the two patents for a rate of 2.25% of the retail price for each unit sold. Microsoft said that the proposed rate was unreasonable and took Motorola to court.
Since Motorola has agreed to license the patents on FRAND terms, the court must determine what is a fair rate. A
trial was held from November 13th through the 21st
and Judge Robart wrote that "
the court has taken the matter under submission and will issue a written order adjudicating a RAND rate and range for Motorola's relevant patents
." In the meantime, while waiting for the judge to come up with a rate, Motorola asked for a injunction on the Microsoft products it claims had infringed on its patents. As noted, Judge Robart turned down the request and so now it becomes a waiting game for both firms while the judge determines a fair licensing rate.
source:
PCMag