Motorola patents the "Stadia" brand for a possible gaming and fitness device
2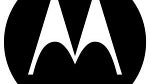 With an unusual for the company amount of detail, Motorola has applied for a trademark patent over the "Stadia" name. The description does include cellular connectivity, but what's more, it also contains the details a "
game device in the nature of handheld units for playing electronic games for use with external display screen or monitor," as well as an "electronic non-medical portable device for measuring, storing, transferring and synchronizing an individual's physical exercise and activity levels including date, time, heart rate, global positioning, direction, distance, altitude, speed, distance, calories and temperature.
"
We don't know if both capabilities will be in one and the same device, but looking for a trademark on "Stadia" implies some sort of physical activity. The device could possibly be a phone, and, given the fairly complex features, it might be a smartphone with Moto's beloved Android. Gingerbread has
built-in native support for all kinds of motion sensors
, which can take gaming to a
whole new level
. Android 2.3 even includes barometer support now, and the patent application filing does mention "altitude" as one of the aspects being measured, so if we have to guesstimate where the "Stadia" device(s) will be heading, it will probably be the Android way.
Granted, these patent filings are usually so broad, and the wording all-encompassing, that it could mean anything, it's just not in Motorola's tradition to file such lengthy and detailed applications. What do you think?
via
Pocketnow