Gyroscope apps and games
2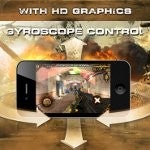 You might have heard that starting from the
iPhone 4
, phones now come with a nifty little thing that could make a big difference in the long run. You guessed it right, it is the
gyroscope
, invented back in the dark ages of the industrial revolution and ported to a 21st century handset. The iPhone took the early lead by being the first one to utilize the gyroscope (an electronic one called a MEMS gyroscope), but are there any real apps to back it up? We decided to take a dive in the App Store and pick only the best gyroscope-enhanced apps and games out there.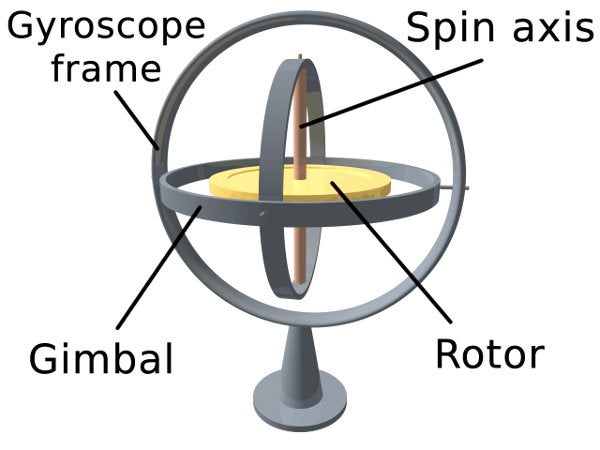 But before we start let's see what exactly is the gyroscope. First stop – Wikipedia: "A gyroscope is a device for
measuring or maintaining orientation
, based on the principles of conservation of angular momentum." Okay, not clear enough. The gyroscope was first created as a mechanical device relying on basic physical laws to do some amazing things like giving the
illusion
of
defying gravity
. To illustrate, imagine a moving bicycle that remains stable and is not falling despite the gravitational pull. Only that gyroscopes use angular momentum from the
spinning
motion
of their parts to provide that same stability.
Enough with the physics, what that gives you in the real world is better
location awareness
. While your accelerometer is gauging where your phone is in three dimensions, it cannot know how the phone is
rotating
, and that is where the gyro comes in handy. How can you use it? Up to your imagination, but gaming could be your first guess when we talk about handsets.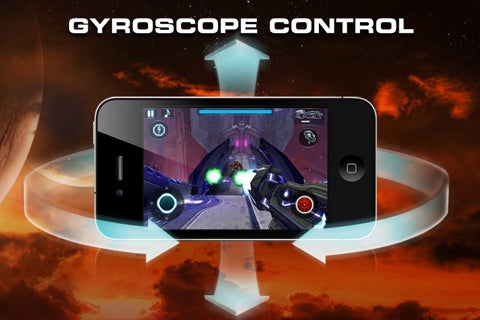 Games
This is the area where Steve Jobs promised the gyro will make a difference. And praise game makers like Gameloft who were quick to optimize their games to use it. Best use:
first-person shooters
. Take a look at the titles below if you are in the mood for some hardcore shooting action:
1.
N.O.V.A.
– A truly immersive shooting game taking place in space where you fight for mankind's survival against the aliens known as Judges.
2.
Eliminate:GunRange
– One of the first games to use the gyroscope, Eliminate:GunRange provides rich choice of weaponry and challenges.
3.
Modern Combat: Sandstorm
– Realistic Middle Eastern environments, a lot of action and multiplayer support grant it the third place.
4.
Brother in Arms 2: Global Front
– This great World War II shooter comes enhanced with gyro support.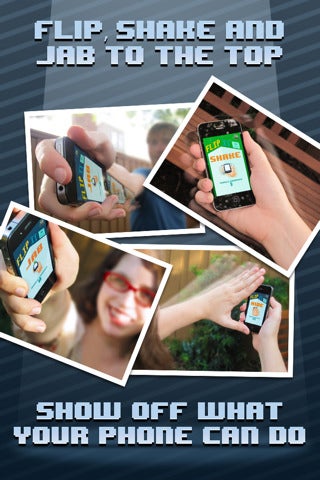 Want to test your hand's
quicknessand agility
? These games are the perfect picks
–
they are as addictive as you could imagine and at the same time
theyuse the gyro to its fullest
.
1.
Flip It! Gyro Game
– Rotate, flip and shake your phone till you drop. This is the perfect app if you want to see the gyro in its full glory.
2.
Zen Bound 2
– This is the way iPhone 4 monks meditate. Entangle the various objects moving your phone around them (yes, moves are now more precise thanks to the gyro) and achieve enlightenment.
3.
Gyroblox
– Gyroscope plus blocks equals Jenga-like tower building experience on your iPhone. What's more, Steve Jobs used it for the presentation of the gyroscope.
4.
UFO on Tape
– Fun and entertaining game in which you follow a UFO as long as you can using all of iPhone's orientation arsenal.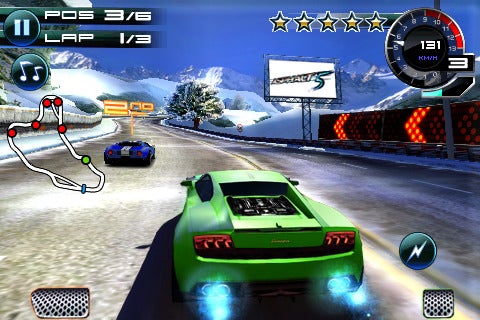 The other good use of gyroscope is in
racing games
. Here you will not see anything revolutionary, but rather more accurate and precise controls. We found some great iPhone 4 games that feel even better when optimized with the gyro:
1.
Asphalt 5
– A game that needs no introduction. Race until you wear the asphalt out.
2.
Real Racing
– More accurate controls and a great good ol' racing. Don't get tricked by the online multiplayer promise, though, this game will only match your scores with other people.
3.
Shrek Kart
– Shrek and his friends are racing in a gyroscope-enhanced game.
Applications
Augmented Reality
applications are one of the most exciting things that happened to technology in recent years. Geeks could spend days talking about it, we would just say that it can use your camera to give you a live view of what goes around and then it augments it with additional information. Say if you are a tourist, you would just go out in a random city and use your iPhone as a tour guide giving you all the information about places. In addition, the gyroscope brings in some more precision to motion sensing, which results in more accurate navigation. Apps like the Augmented Reality Browser offer such functionality, but it is not yet as rich in content as we would want to see it. But really, you can augment reality with just about anything. Yes, you can point your iPhone to your favorite place in your neighbourhood and augment it with zombies. Hence, expect a lot of AR-based gaming. To illustrate, check out the THQ Wireless'
Star Wars Arcade: Falcon Gunner
trailer
, the game is out on the App Store now and will open the door to many more similar apps.
1.
acrossair Augmented Reality Browser
– The name says it all. Try it for yourself, even if it's not the most useful thing, it will give you a peek into the future.
2.
Nearest Tube
– One of the most useful augmented reality apps available for iPhone, letting you find your nearest tube station in London via the camera. Its latest update supports the iPhone 4's gyroscope for finer controls. Plus, developer acrossair has put similar functionality in its apps for other cities.
3.
Star Walk
– Is not exactly an AR app, but still a great gyroscope-enhanced iPhone astronomy application.
Multimedia
can get a boost from gyroscopic controls as well. Check out apps ranging from sound synthesizers using the new features to drum simulators and photo apps: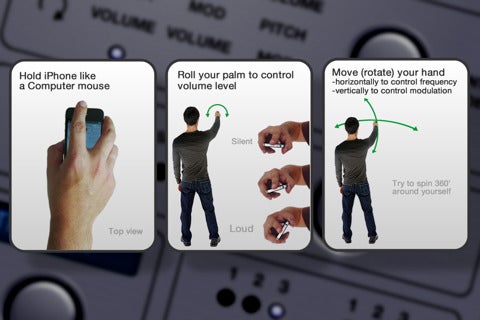 1.
GyroSynth
for iPhone 4 – A gesture driven music synthesizer for the iPhone 4, which takes full adventage of the gyroscope. You can play and modulate the sound by moving your hand through the air - just like the legendary Theremin instrument.
2.
Gyro Air Drums
– Lets you play various drum pieces using the new gyroscope feature in your iPhone 4.
3.
Mobile Guitar Pro
– Takes the idea of the Gyro Air Drums app and applies it to a guitar. It's a playable fretboard guitar app to be specific, where the gyro controls let you move up and down the fretboard while strumming.
4.
You Gotta See This!
iPhone 4 gyro camera app – Makes super-precise collages using your phone's gyro.
5.
ARPhoto
– A photo gallery with enhanced orientation.
6.
Gyro Draw
– "Allows you to sketch via motion". And that says it all.
7.
Magic 3D Easter Egg Painter
- Straightforward as it is – you paint a virtual Easter Egg by moving around it. Not really something to require the gyro, but it is fun and works much better with it on board.
Handymen
apps and others are also improved with the use of the gyroscope:
1.
Gyroscope Surface Level
– Measure precisely with the gyro.
2.
Air Mouse
– Kick back and relax. Remotely control your gadgets.
And with Cupertino opening its accelerometer and gyroscope APIs to mobile Safari devs, hold your breath for an augmented-reality browsing experience.
Android and gyroscopic apps
Well, not many people know that the Galaxy S phones already have the gyroscope, but there are hardly any apps to use it. That is sure to change in the near future as
Gingerbread
stated open support for the technology and the very expected Google Nexus S comes with gyroscope on board, too. Even more promising is the 7-inch Samsung Galaxy Tab, which has the orientation device as well.
Unfortunately, for the time being Android lags behind significantly in number of apps, let alone games. We hope to see this change as
OpenGL ES 2.0
(the graphical API behind the mind-blowing graphics of iOS games like Infinity Blade) is even better supported with the upcoming Gingerbread. We will tease you with just one title, Pew: Shoot Down TIE Fighters, which might come out on Android as well. But for now... that's all folks.
source: iTunes and
GyroscopeApps