Motorola infographic clears up confusion over unlocked phones
9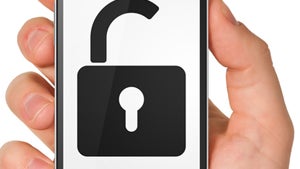 Thanks to the proliferation of carrier branded handsets in the U.S., many stateside. consumers are not sure about the concept of unlocked phones. So Motorola created an infographic designed to explain the terminology. While 68% of American say that they know what an unlocked phone is, many only
think
that they know.
According to Motorola, 23% of U.S. consumers think that an unlocked phone is a handset that does not require a password to open. 20% believe that unlocked phones are expensive, and 11% are under the impression that an unlocked phone needs to be hacked after purchase. The large majority of American phone shoppers didn't know that unlocked phones could be purchased without signing a two-year contract; 27% didn't know that universally unlocked phones can be used with any carrier.
Once these consumers learn about unlocked phones (especially that they aren't locked down to a specific carrier), 69% say that they will buy an unlocked handset next time they need to upgrade to a new phone. Why? Because once they understand the concept, 88% say that using an unlocked phone would give them freedom. After being enlightened, 71% say unlocked phones are affordable.
Still, old habits are hard to shake. It appears that most Americans would still prefer to buy a handset locked down by their carrier. Would you consider an unlocked phone for your next upgrade?
source:
Motorola