Motorola and Apple are each given one last chance before Judge Posner to show validity of suit
5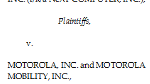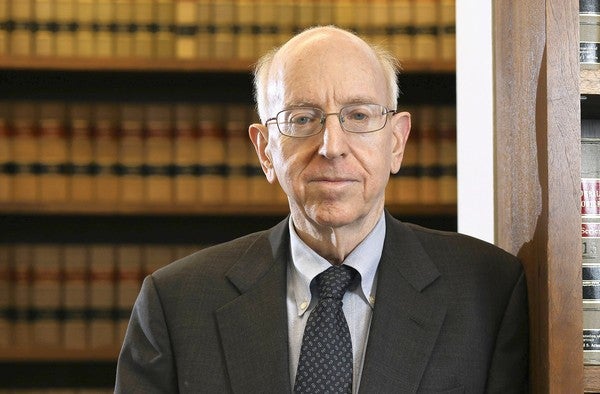 Judge Richard Posner will hear from both sides on Monday
Last week, you might recall that we told you that Judge Richard Posner of the United States District Court for the Northern District of Illinois
had dismissed a lawsuit involving Apple vs. Motorola
. The judge threw out the suit because he said that
neither side had proven to his satisfaction that it was entitled to judicial remedies
. At the time he made that ruling, he hinted that it was not definitive, and sure enough Judge Posner has decided to grant Apple's request for an injunction hearing that will take place next Wednesday at 10am. If you watch any of those reality shows, say Hell's Kitchen, it's like Chef Ramsey giving a contestant the chance to explain why he/she should remain in the competition. Except that these are well paid attorneys used to speaking in front of a judge, and there is a lot more at stake.
While granting Apple's request, Judge Posner is going to give both Apple and Motorola a chance to argue that it would be entitled to "injunctive relief" if the other side is found to have infringed on its patents. Briefs can be submitted by both sides up to the close of business this coming Monday. The judge says that both sides should be prepared to
receive a decree of a reasonable royalty
instead of the injunction that both sides had originally asked for. Apparently the court is going to rely only on the evidence already in the record as the judge says it is too late to supplement the record. The judge also made a point of telling Motorola that if it asks for injunctive relief, the court will need to address FRAND in the analysis.
"I have decided to grant Apple's request, made at the June 7 hearing, for 'a hearing at which the parties could attempt to satisfy the eBay factors and do a traditional injunction hearing.' The hearing will be held next Wednesday, June 20, in a courtroom, to be announced, of the Dirksen Federal Courthouse, at 10 a.m. Each party may argue that it would be entitled to injunctive relief as to its patent or patents were the other party found to have infringed. The parties may submit briefs, if they wish, no later than the close of business on Monday, June 18. The parties should be prepared to address the possibility of substitution for an injunction of an equitable decree for a reasonable royalty going forward. They should indicate any evidence in the existing record (for it is too late to supplement the record) bearing on the question of injunctive or other equitable relief. And if Motorola means to argue for injunctive relief it should be prepared to address the bearing of FRAND on the injunction analysis."
source:
FOSSPatents