Motorola TRIUMPH is a cool Android handset for Virgin, with 4.1" screen and 1GHz CPU
17
We wish that more carriers are getting nice exclusive phones for their prepaid portfolio like the just announced
Motorola TRIUMPH
, which will go to Virgin Mobile.
Unlike the high-end
PHOTON 4G
that was announced today, the TRIUMPH is sporting a simple rectangular shape, and is fairly thin at 0.39 inches.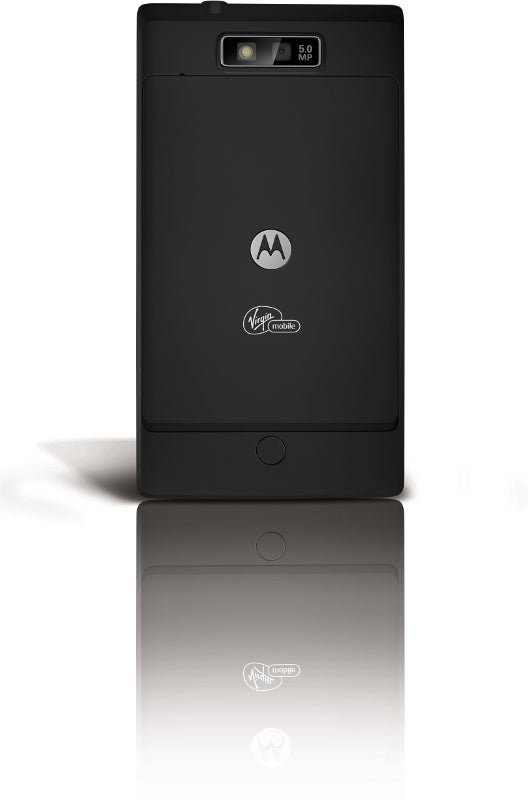 Front and center is the 4.1" screen with 480x800 pixels, which disposes with the habit of outing wimpy phones with small displays on prepaid. The Motorola TRIUMPH is powered by a 1GHz chipset, and has a 5MP rear camera with LED flash, plus a VGA front-facing one.
The Motorola TRIUMPH surely looks like a phone that would be considered an above average Android offering on any network, but for now it is limited to Virgin Mobile only. The only downside we are seeing is that it is running Android 2.2 Froyo, but it seems stock, not to mention software disadvantages are always easier to mend than hardware ones.
The phone is the first to come with the
Virgin Mobile Live 2.0
giving you access to Virgin's branded music stream, hosted by DJ Abbey Braden. Also, besides watching live music performance videos, you'll be allowed various "check in" features at special events with the app, a tribute to the musical roots of the carrier.
Did we say the Motorola TRIUMPH has an
HDMI-out port
? We haven't, and, yes, you'll be able to stream the HD 720p video captured with the phone to your HDTV. Currently Motorola lists the handset as available in the beginning of Q2 on its website, but that's a typo, it should say Q3, since Motorola said at its event today that the TRIUMPH is coming in the summer.
Recommended Stories