Motorola PHOTON 4G is the diamond-shaped Tegra 2 handset for Sprint you've been waiting for
50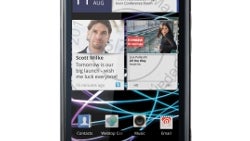 Motorola just lifted the veil from its dual-core handset for Sprint, dubbed the
Motorola PHOTON 4G
. Before you say
ATRIX 4G
, we'll have to say that this one is different, at least designwise, not to mention it is running the latest and greatest Android 2.3 Gingerbread out of the box.
First off, it has this peculiar
diamond shape with cut off corners
, second - the screen is 4.3" with 540x960 pixels of resolution. OK, the innards are the same - NVIDIA Tegra 2 with 1GB of fast desktop-grade RAM, plus 16GB of internal memory, but we have an
8MP camera on the back
, and with dual LED flash to boot.
Besides the 4G WiMAX and the CDMA connectivity, the phone actually has 850/900/1900 GSM radio inside, so you can use it on
any GSM network
as well. Apart from the worldwide connectivity,
data encryption and remote device management
round up the reasons why Motorola is touting the PHOTON 4G as an enterprise device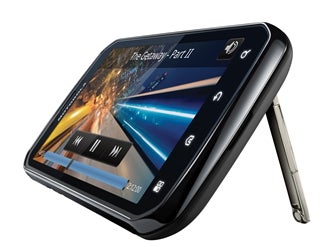 Motorola still hasn't mastered the art of squeezing Full HD 1080p video capture out of the dual-core Tegra 2 chipset, but we remain patient. For now, the PHOTON 4G records HD 720p video, but outputs 1080p via its HDMI port. Moto is touting the "
Mirror Mode
" feature, which, for us, is the good ol' HDMI-out mirroring of the phone's screen to your giant HDTV.
There are two docks coming along as accessories with the PHOTON 4G, the Multimedia Dock, and a Car Dock, but the handset comes with a cool
kickstand
of its own, a feature we wish was present on more smartphones. If you are wondering about a Laptop Dock, yes, the PHOTON 4G will be capable of plugging itself in there. Sprint's next dual-core phone, the Motorola PHOTON 4G, will be available in the beginning of Q3, says Moto.