Motorola, Samsung report latest quarterly earnings
11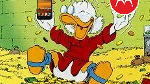 Motorola Mobility
reported its third quarter earnings on Thursday. For the three month period, based on GAAP rules, the company reported a loss of 11 cents a share ($32 million of red ink) compared to a pro forma loss of 12 cents a share ($34 million) in the same period last year when Motorola Mobility was part of the larger Motorola before it was spun off. On a non GAAP basis, the company earned 12 cents per share in the period ($34 million) vs. a non GAAP profit of $38 million or 13 cents a share in 2010's period. Total company revenue was $3.3 billion in the quarter, up 11% from the prior year.
Breaking out mobile devices, that sector of the company reported a 20% gain in revenue to $2.4 billion. GAAP operating earnings showed a loss of $41 million while non Gaap operating earnings showed a loss of $15 million.
Motorola shipped 11.6 million mobile devices
in the three months ended in September with 4.8 million of those representing smartphones. Motorola Mobility Chairman and CEO Sanjay Jha said international markets helped the company achieve that 20% growth in mobile device revenue in the quarter. He added, "W
e are also excited about the proposed merger with Google and continue to make progress to close this transaction
." Last quarter,
Motorola shipped the Motorola DROID BIONIC for Verizon
, an eagerly awaited dual-core, LTE enabled smartphone. This month,
the company introduced the super thin Motorola DROID RAZR
calling on two of its iconic brand names to generate sales of the flagship device.
Samsung
overtook Apple
to become the top smartphone manufacturer in the world after reporting a 44% jump in smartphone shipments from this year's second quarter to the third quarter of 2011. Profits for the smartphone division during the quarter doubled from last year to 2.5 trillion won ($2.2 billion USD). The handsets represented 60% of the tech titan's total profits, making up for losses in the company's mainstay memory chip business. While sequentially the company reported that aforementioned 44% jump in smartphone sales, year over year Samsung's smartphone shipments rose nearly 4 times to 27.8 million units. Samsung's revenue during the period was 4.25 billion won, down from 4.9 billion won last year, but up from 3.8 billion won in the second quarter.
Apple shipped 17.1 million copies of the Apple iPhone in the third quarter, a 16% drop as potential iPhone buyers waited on the sidelines until the
Apple iPhone 4S
was
announced
and
launched
in October. Thanks to
strong sales of the Samsung Galaxy S II
, the Korean based company owned 23.8% of the global smartphone market in the quarter, 9 percentage points above Apple. Things could change in the current quarter now that the Apple iPhone 4S
has sold more than 4 million units
since its launch.
source: Motorola, Samsung