Motorola DROID RAZR announced!
94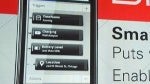 Motorola today finally announced the hot smartphone we've been hearing about lately - the Motorola DROID RAZR for Verizon Wireless! But is there something to make this device special, besides its epic name? You bet!
The DROID RAZR seems to be the thinnest smartphone yet, at just 7.1mm - so we guess that makes it "razr thin" then. However, you should keep in mind that characteristic "hump" near the upper side, which houses the 8MP camera, capable of 1080p video recording. Other specifications of the device are pretty much what we expected - a 4.3" qHD screen of the Super AMOLED Advanced type, as well as a dual-core 1.2GHz processor. Obviously, Moto seems to have done some tremendous work with regards to battery life, as it promises talk time of 12.5 hours, as well as 8.9 hours of video playback out of the DROID RAZR's 1800mAh battery.
But as you can imagine, the most important asset of the Motorola DROID RAZR will be its design. That razor thin body will actually be made of stainless steel core; it will have a Kevlar back side, as well as the so-called splash guard screen on the front, also featuring gorilla glass. In addition, the phone will sport some diamond-cut aluminum accents.
You didn't thing this won't be a 4G LTE-enabled smartphone, right? Great, because it will be! What's even more interesting is the fact that this thing is actually thinner than all the other LTE phones, and, as a matter of fact, thinner than all 3G smartphones out there! We think that when you couple that with the expected great battery life and all the other killer-features, Motorola's work with the DROID RAZR equals pure awesomeness.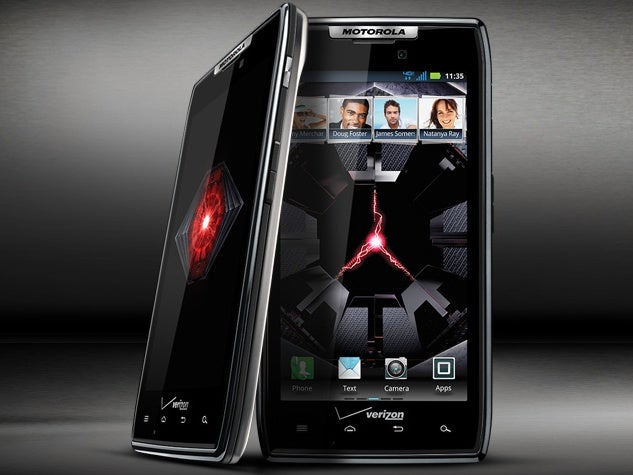 But there's even more, as Moto has left its mark on the software side of things as well. This Android 2.3.5 smartphone will have a brand new app called
MotoCast
, which will allow you to stream or download your pictures, music and more from your PC to your DROID RAZR. Motorola called this a kind of "personal cloud". Another interesting piece of software will be the
Smart Actions
app, which will help you optimize your battery life by creating various power-saving rules.
Remember Webtop, the app that allows some new Motorola smartphones to dock into its laptop-like docks? Well, it's also on board, letting you combine the power of the DROID RAZR with that of the Lapdock 100, or the familiar HD station dock accessory.
The Motorola DROID RAZR for Verizon will be up for pre-order on October 27, and will ship in November, for the newly-imposed premium price of $299 through Verizon, after signing a new two-year contract. Outside of the U.S., the DROID RAZR will be just RAZR. Cool.

source: Verizon and Motorola