Motorola Quark is the top-of-the-line DROID Turbo for Verizon
22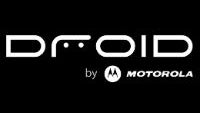 Motorola has had a long partnership with Verizon, which has produced a number of memorable devices under the DROID branding. A new device has appeared, which looks to be a new Motorola DROID under the codename Quark. Word has it that this device will be named the DROID Turbo when it is released, and it will be one of three new DROID devices coming to Verizon.
The benchmarks for the device label it as model "XT1254 (quark_verizon)", and it appears to be real because there was a Motorola filing with that same model number that passed through the Bluetooth SIG one week ago. We can't be as sure that the benchmark results are accurately relaying the specs of the device, though. If these are the real specs, this will be a top-of-the-line device with a Snapdragon 805 clocked at 2.65GHz, 3GB of RAM, a 20-megapixel rear camera, and a 2-megapixel front camera.
The one tricky part of the spec sheet given is the display of the device, which is listed as a 1440 x 2560 resolution with an insane DPI of 640. If that were accurate, it would mean a display of about 4.6-inches, but more than likely, this is another quirk of benchmarking software like we've seen with the
Moto S (aka Shamu)
. It is far more likely that the Quark has a display size that is over 5-inches.
Overall, this looks quite a bit like the Moto S, which is expected to be one of the first Android Silver devices to launch on Verizon. The only difference in the spec sheets between the two devices is the display size, and the camera, which has been shown as 12/13-megapixels for the Moto S, but 20-megapixels for this DROID Turbo. It would be odd for there to be both an Android Silver device and a Verizon branded device that are so closely matched in terms of specs, so we'll try to follow up on this and see if we can get any answers.