Motorola One Vision comes with cinema-like 21:9 display, 48MP camera and an Exynos processor
4
Motorola has just unveiled its newest phone — One Vision — and it falls into the beloved category of the upper mid-range.

At an affordable price of around $300 (EUR 300 in Europe), the Motorola One Vision will be available for purchase today in Brazil and certain parts of Europe. What does it bring to the table?

Cinema-like 21:9 LCD display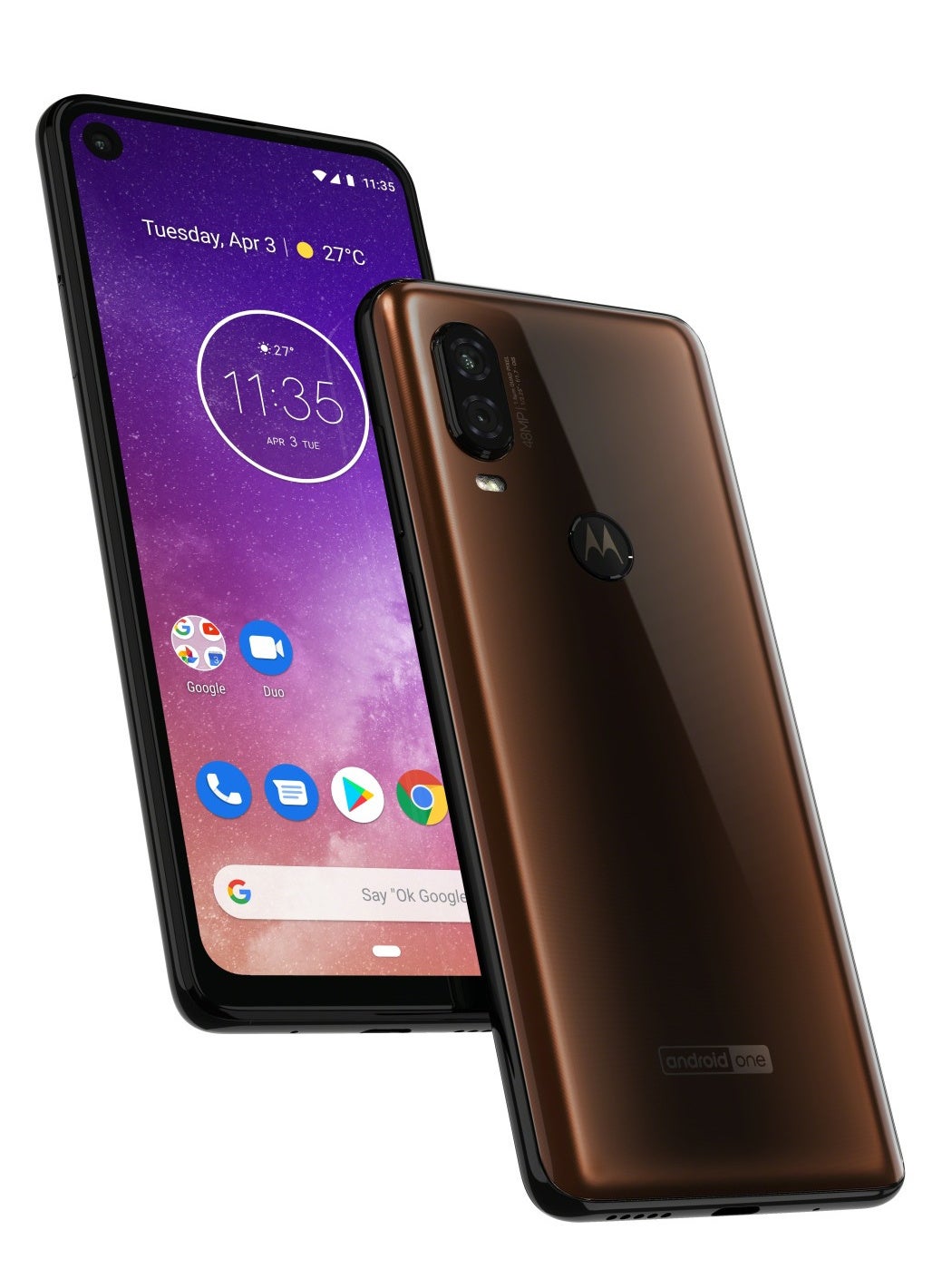 Probably the most interesting feature of the One Vision, aside from its name, is the ultra-wide 6.3" IPS LCD display that has an aspect ratio of 21:9. This makes for an exceptionally tall phone, which is still narrow enough to be convenient to hold. Most modern smartphones, including popular models like the iPhone XS or Galaxy S10, come with aspect ratios of anywhere between 18:9 and 19.5:9, already making them impressively tall (or wide, depending on the orientation).
However, Moto argues that there's place under the sun for an even more stretched display, its argument being that many blockbuster movies and even some TV shows are shot precisely in that 21:9 format. When watching such films, the 21:9 will be perfectly filled with video, leaving no extra space for those annoying black bars above and below the video.
This is indeed a legit point; however, it also means that you'll get annoying black bars to the left and right of all those 16:9 videos that populate traditional media, the web, and perhaps most importantly on mobile, YouTube. So whether or not the 21:9 display will make sense for you will largely depend on whether you're more of a movies person or a YouTube person when it comes to consuming video on your phone.

48 MP camera with Quad Pixel and Night Vision
Motorola has installed a promising, 48 MP camera on the rear of the One Vision. The idea behind this humongous resolution is not to let users take 48 MP photos, but to utilize a technology that Motorola calls Quad Pixel, but is more commonly known as pixel binning.
It goes like this: instead of translating each pixel from the camera sensor to a single pixel on the image, the phone takes the information gathered from 4 pixels of the camera sensors, and uses it to create just one, better pixel in the resulting photo. This technology means that you'll be taking 12 MP photos with the One Vision's camera, but those photos will be benefiting from better light sensitivity, thanks to pixel binning (or Quad Pixel). This should allow for clearer photos with less noise.
The 25 MP front camera will also be benefiting from pixel binning, if the environment demands it. In brighter, daylight situations, users will be able to take full 25 MP selfies, while in more demanding scenarios, pixel binning will kick off, leaving you with 6 MP shots of supposedly better quality.

A Samsung Exynos chipset powering a clean Android One experience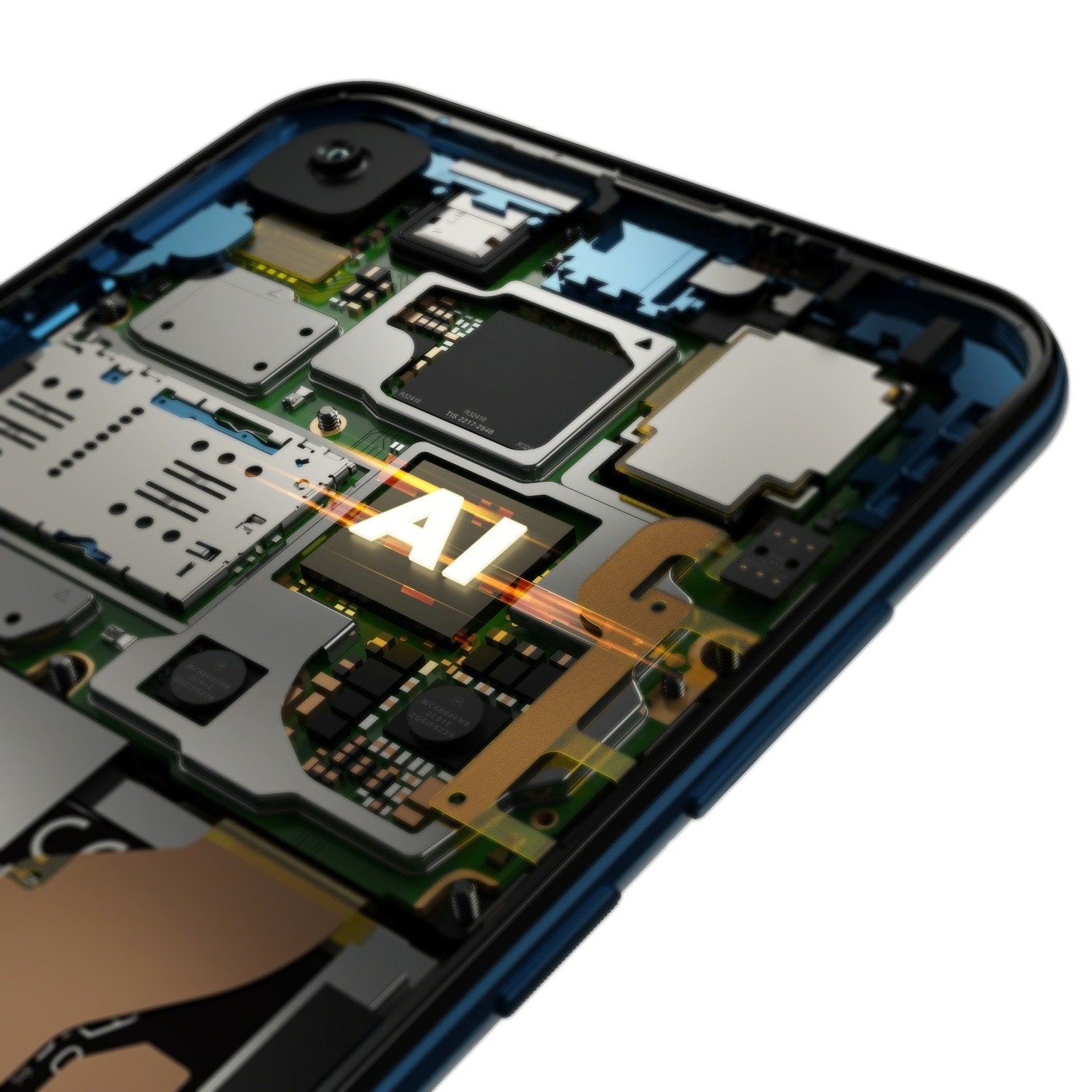 On board the Motorola One Vision is the Exynos 9609 chipset made by Samsung, which is a strange, but also refreshing configuration. This processor is roughly equivalent to a Qualcomm Snapdragon 660, meaning it lives strictly in mid-range territory. The popular, recently released Google Pixel 3a and 3a XL smartphones (starting at $399) feature the Snapdragon 670, which is negligibly faster than what you'll get inside the Motorola One Vision.
Powering the mid-range processor inside the One Vision will be a 3500 mAh battery, capable of fast charging. Moto promises up to 7 hours of use time after just 15 minutes of charging from 0%. Of course, the trouble with stats like these is that we don't know what Motorola has in mind when it says "7 hours of use" – obviously it's not anything close to a demanding activity, but the point is there's fast charging on board, and that's always great.

Motorola has long been a proponent of clean Android software, and the One Vision is no exception. The phone is part of the Android One program and launches with Android 9 Pie. All this means that the software experience and user interface you'll find running on it will be extremely close to stock Android (and Google's Pixel phones). It also includes other popular Google features such as Assistant and Digital Wellbeing.
More importantly, Motorola is promising to deliver two major Android updates to the One Vision: the upcoming Android 10 Q and next year's Android 11 R. This surely is great to know for consumers interested in the One Vision. Monthly security updates, on the other hand, are promised to run for three years, counting from the date of release of the phone, which is May 2019.
Motorola One Vision is available today in select European markets and Brazil, at a price of EUR 300. Over the following weeks, the phone will also be getting a wider release in Latin America, as well as a roll-out across Asia, Middle East, and Australia.