Motorola Olympus smiles for the camera
12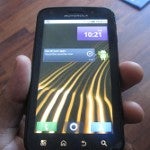 And we certainly smile back as we look at the latest leaked pictures of the Motorola Olympus - an intriguing piece of technology rumored to have a
dual-core Tegra 2
processor. If that is not enough, let's add that it is expected to appear with the
AT&T branding
somewhere around January 2011.
The pictures confirm
once again
its sexy rounded edge shape, but look closely and you will see a front-facing camera for video calls and a rear-facing camera with flash. The screen definitely fits our definition for big at 3.7 or more inches. An HDMI port is also on board and microUSB will be used for charging and/or synchronizing the device.
The happy owner claims to have bought the Motorola Olympus at a flea market and for some reason felt like holding down the volume down key and the power button at the same time and voila - a secret developer's menu appeared. Uhm, too much of a coincidence? We leave it to you to decide, what we see so far is that the Olympus is running
Android 2.2
with the BLUR interface. That might change by January, but for the time being take a look at the pictures of the Motorola Olympus and share your thoughts on it with us!
source:
Gizmodo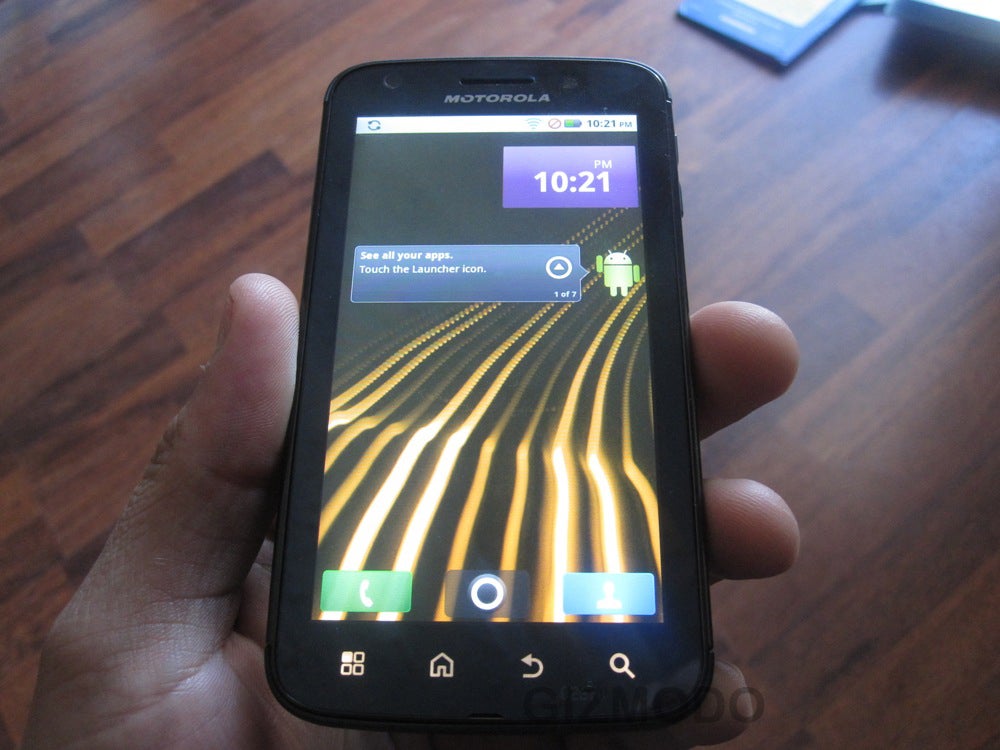 The Motorola Olympus