Motorola Moto X drops at Sprint on Friday, September 6th, priced at $199.99 on contract
9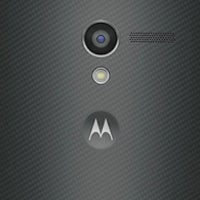 Motorola Moto X
will be available from Sprint starting tomorrow, September 6th, for $199.99 with a signed two-year contract. And while buyers right now can choose from the standardized model in Woven White or Woven Black, down the road Sprint customers will be allowed to use the Moto Maker web site. The site allows Moto X buyers to customize some aspects of the phone including the color of the front, back and trim of the model. The site has more than 2000 choices for buyers to select from.
The Motorola Moto X is powered by Android
4.2
.2 and taking a picture is just two wrist twists away. Touchless Control means that a response to an inquiry is requires you to preface each verbal inquiry by saying "OK Google". And for Sprint customers, those buying the phone will be able to guarantee that their current line will continue to offer unlimited talk, text and data for as long as they own that number.
If you're a Sprint customer who has been hankering for the Motorola Moto X, by tomorrow at this time, you could be walking around with the phone in your hand, constantly saying "OK Google" as bystanders give you strange looks.
source: Sprint