Motorola confirms 70 million lifetime Moto G sales, sets 30 million goal for Moto G6
10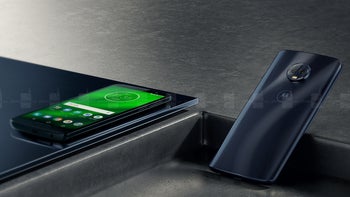 Motorola has set itself a goal of shipping 30 million
Moto G6
units. It's fair to say that the Moto G series has certainly been one of the Chicago-based company's success stories, with the five previous generations selling a combined 70 million units worldwide. With the launch of
the latest lineup
, however, Motorola is banking on high sales in order to boost the Moto G series' lifetime numbers to over 100 million units.
At the company's current pace of sales, the present total works out at an average of 14 million Moto G units per year. But considering the gradual rise in popularity of the Moto G name over the years and the fact that, beginning with the
Moto G4
line, Motorola launched more than one device per year, recent generations are sure to have considerably boosted overall sales. Nevertheless, the 30 million Moto
G6
sales goal is currently set for the complete lifespan of the range, which could continue for over two years. This will ultimately mean that the Chicago-based company is likely expecting just a slight increase in sales pace over previous Moto G generations. But it is worth noting, though, that this year's launch saw the return of a third device that sits below the rest of the lineup and should boost sales even further due to the fact that it will likely prove popular in emerging markets. Speaking of which, it appears Motorola is betting heavily on the
Moto E
and Moto G lines to further strengthen its brand name in developing markets where premium devices are much less popular.
Motorola's latest low-end and midrange offerings certainly look set to sell well across the globe thanks, in part, to their premium looks and taller displays. With the launch of the Lenovo-owned brand's next flagship rumored to be just a few months away, however, it'll remain to be seen if
Motorola
can impress consumers in the premium smartphone market and successfully compete against the likes of
Samsung
and Apple, while simultaneously boosting sales of its budget devices.