Motorola Droid Turbo's killer feature: 48-hour battery life
20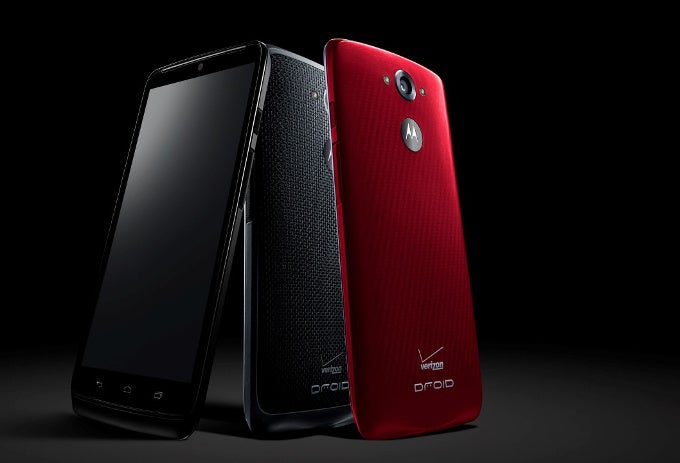 Motorola and Verizon Wireless have just taken the wraps off the Droid Turbo: a device packed with cutting-edge technology and in fact it scores geek pride points by having the sharpest display we've seen on a phone from a first-tier smartphone maker. Add to that Snapdragon 805 performance power, and Kevlar-reinforced body, and you can see just how the Droid Turbo shapes as an all-around great device.
With all this, the killer feature on it might lie not solely in the sharp display and powerful silicon, but in all of this, combined with a truly remarkable battery.
The Droid Turbo comes with a 3900mAh battery
As a huge number of smartphone owners demand longer battery life on their devices, Motorola (or rather Lenovo now) seems to have listened, and the company has packed in a 3900mAh battery in the device.
Sure, it does make it a bit chubbier as the Droid Turbo is as thick as 0.4 inches in its thickest parts, but it is a compromise that enables what Motorola says is a full 48 hours of battery longevity.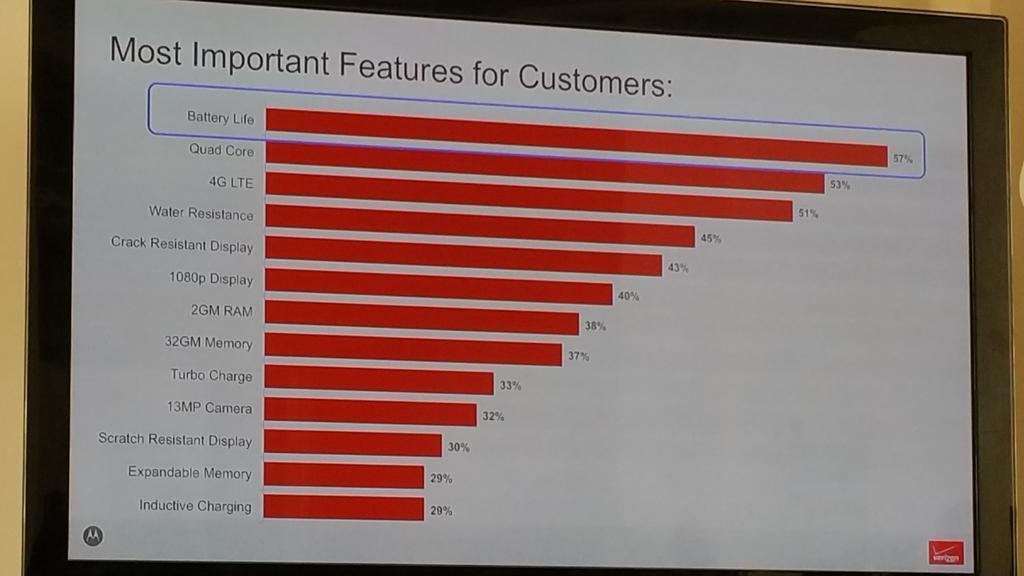 Verizon showed that users' most demanded feature in a smartphone is longer battery life
Yes, that's two full days of use without even thinking about recharging (and we guess that lighter use could even stretch those goals). We're looking forward to measuring the Droid Turbo's battery life in our own battery life test, but we have seen Motorola so far live up to its promises about battery life on earlier Droids.
Moreover, the Droid Turbo also comes with a built-in turbo charger that allows you to quickly replenish the battery: a 15-minute charge when the phone's battery is low, will give you up to 8 hours of battery life. Notice that this quick charging only happens when you use the built in turbo charger and not when you hook up the phone to a different charging station.
All in all, having this kind of battery life on the Droid Turbo might turn out to be its most important breakthrough - we've seen truly powerful devices, but it is liberating to finally be able to use one without worrying that you can quickly run it out of juice.