Motorola Drives Rapid Smart Phone Development, Ports All Versions of Symbian OS
0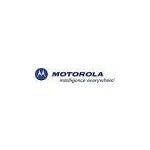 Moving to speed the development of next-generation 2.5G and 3G smart
phones, Motorola's Semiconductor Products Sector today
announced that its DragonBall(TM) MX1 microprocessor will port to
all versions of the Symbian operating system (OS). The Symbian
OS(TM) is an advanced, open-standard operating system specifically
tailored to the emerging smart phone market and handset
manufacturers' requirements for compact and rich functionality
targeted to on-the-go mobile professionals. Motorola's support of
the Symbian OS is expected to help customers shorten time to
market in the design and development of wireless products that
offer integrated data and voice services.
The DragonBall MX1 offers advanced multimedia capabilities and is
designed for building high-performance and cost-effective wireless
products, such as smart phones, digital media audio players,
handheld computers and other mobile data/voice products.
"Motorola offers one of the most advanced applications processors
available on the market today. The DragonBall family helps
manufacturers to create compelling, data-enabled, mobile phones
and devices with multimedia capability," said Mark Edwards,
executive vice president of sales and marketing for Symbian. "The
manufacturers who use DragonBall processors can now take advantage
of the Symbian OS, the leading operating system for applications
processors based on the ARM9(tm) core technology, to deliver a
wide range of wireless devices in a significantly reduced
timeframe."
Symbian, a mobile operating system consortium, was formed to
address the anticipated demand for combined voice communications,
wireless Internet access and computing functionality. Integrating
the simplicity of mobile phones with the features of mobile
computing, Symbian's software platform has been licensed to
companies including Ericsson, Matsushita, Motorola, Nokia,
Philips, Psion, Sanyo and Sony. The Symbian OS 6.1 is currently
being ported to the DragonBall MX1; the just-announced Symbian OS
7.0 is expected to follow. Symbian OS v7.0 offers enhanced
multimedia capabilities, MIDP Java, security features and
networking capabilities optimized for next-generation mobile
phones.
The DragonBall MX1, based on the ARM920T(TM) core, offers speeds
up to 200 MHz and provides on-chip integration with color graphics
for very efficient media MP3 and MPEG4 media processing. In
addition, DragonBall products have the longest standby power in
the industry and support the Java(TM) 2 Platform, Micro Edition
(J2ME(TM)). The DragonBall family is compatible with industry-
leading operating systems such as the Palm OS platform,
Microsoft(R) Windows(R) CE operating system, Linux(R) operating
system, and Symbian operating system.
SOURCE Motorola, Inc.