Motorola DROID Shadow/Xtreme/X is coming in July & DROID 2 in August?
11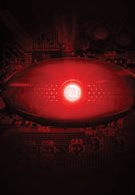 The long days of summer are upon us right now and we've already begun to see some top notch smartphones kicking up the sand – signaling one long hot summer filled with plenty of fun. Motorola is still enjoying some brisk sales for its
DROID
, which in fact, kicked off Android's major push into the smartphone market. Although the torch seems to be handled in the mean time by the HTC EVO 4G, Motorola is lurking in the shadows as we've seen a decent amount of material regarding their new, but yet to be officially announced Android handsets. One of BGR's sources has hinted that the the first device, the keyboard-less
Motorola DROID Shadow/Xtreme/X
, is speculated to be launching in July with "Shadow BLUR" running on top of Android
2.1
. On the other hand, the
Motorola DROID 2
will be waiting until August to take flight as it's rumored to run Android 2.2 Froyo from the onset. Although there are plenty of noticeable differences between the two handsets, it's being said that they will both be packing OMAP3630 processors.
Motorola DROID 2 A955 Preliminary Specifications
Motorola DROID XTREME MB810 Preliminary Specifications
source:
BGR