Motorola DROID RAZR root solutions starting to appear
8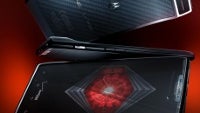 The Kevlar-reinforced
Motorola DROID RAZR
changed our expectations for a 4G LTE device with its razor thin profile, a rarity among LTE smartphones. But unlike most other Androids out there, there was no easy way to root the handset until now and that might have bothered some of you. This frustration ends now as the first root solution has appeared, and you can take full control of your Android experience.
Now, you'd need to download a
Windows-only program
to do that, but it comes with a caveat - it's not easily reversible. For the more adventurous, though, it's all out there and there are even detailed how-to videos, one of them is embedded below.
Now, rewinding back to unrooted stage seems like a tough task, so
be warned
about the risks. Digging deeper at the source link below would give you the needed instructions for both rooting and unrooting, so let us know how it all went if you dare try.