Motorola DROID Maxx 2 vs Samsung Galaxy A8 HTC One A9: specs comparison
8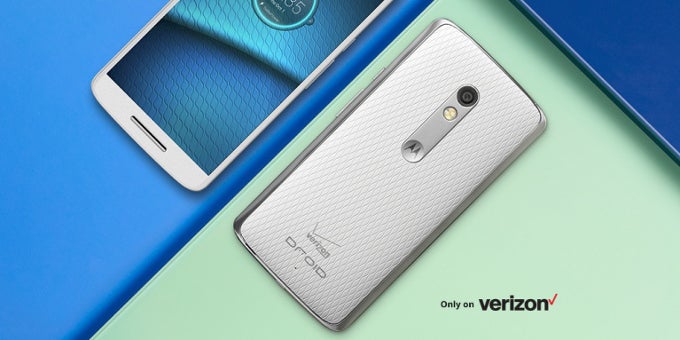 Motorola made the Droid Maxx 2 official. With mostly mid-range specs, the phone is up against some heated competition in the mid-range segment. Equipped with a 5.5-inch 1080p display, 2GB of RAM, a Snapdragon 615 chipset, a 21MP camera, and also sizeable 2,630mAh battery. Sadly, we only get Lollipop out of the box.
In this day and age, these are mid-range specs, there's no denying that, so what are the phones that should the Maxx 2 get compared against? Well, we picked Samsung's Galaxy A8 and HTC's recent One A9 as two of the more recent and interesting offerings.
The three clash against one another in our fresh-off-the-bat specs comparison, so just scroll down below and compare their specs to your heartfelt content.
Scratch-resistant glass, Ambient light sensor, Proximity sensor
Scratch-resistant glass, Ambient light sensor, Proximity sensor
Scratch-resistant glass, Ambient light sensor, Proximity sensor
Qualcomm Snapdragon 615 5430
Qualcomm Snapdragon 617 8952
Qualcomm Snapdragon 615 8939
Octa-core, 1500 MHz, ARM Cortex-A53, 64-bit
Octa-core, 1500 MHz, ARM Cortex-A53, 64-bit
Octa-core, 1700 MHz, ARM Cortex-A53, 64-bit
Adreno 405
Adreno 405
Adreno 405
Android (6.0 Marshmallow, 5.1 Lollipop)
Android (7.0 Nougat, 6.0 Marshmallow), HTC Sense UI
Android (7.0 Nougat, 6.0 Marshmallow, 5.1 Lollipop)
Qualcomm Quick Charge 3.0
Qualcomm Quick Charge 2.0
12.7 days (304 hours)
the

average

is 3 days (72 h)
16.00 hours
the

average

is 0 h (0 min)
18.0 days (432 hours)
the

average

is 0 days (0 h)
Single camera
Single camera
Single camera
13 MP (Sapphire crystal lens cover, OIS, Autofocus, BSI sensor)
Aperture size: F1.9; Pixel size: 1 μm
Aperture size: F2.0
Aperture size: F2.0
1920x1080 (Full HD)
1920x1080 (Full HD) (30 fps)
1920x1080 (Full HD) (30 fps)
Video calling
Hyperlapse, Video calling, Video sharing
EIS, Video calling, Video sharing
6.22 x 3.02 x 0.23 inches (158 x 76.8 x 5.9 mm)
5.74 x 2.79 x 0.29 inches (145.75 x 70.8 x 7.26 mm)
5.83 x 2.95 x 0.43 inches (148 x 75 x 10.9)
5.33 oz (151.0 g)
the

average

is 5.7 oz (162 g)
5.04 oz (143.0 g)
the

average

is 5.7 oz (162 g)
5.96 oz (169.0 g)
the

average

is 5.7 oz (162 g)
Back: Plastic; Frame: Aluminum
Back: Metal
Fingerprint (touch)
Fingerprint (touch)
Touch sensitive control keys
Recommended Stories