Motorola DROID BIONIC users complaining of whining noise
45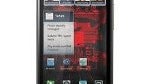 For the last few days, reports have been circulating on the Motorola Owner's Forum about
a high pitched noise that Motorola DROID BIONIC users have been hearing
whenever they are listening to audio through the device's earphones. One forum member complained about hearing the noise while using earphones while listening to YouTube audio, podcasts and streaming music. This DROID BIONIC owner bought a cheap pair of ear plugs to see where the fault lies, and sure enough, it lies with the phone. A similar thread was started on Xda developers where others complained about the same problem when listening to audio through the earphone jack. Others complained about hearing the same noise when the phone was plugged into the car dock.
With the number of complaints, Motorola and Verizon do have an issue on its hands. The launch had seemingly been accomplished without any problems and for the most part, the phone had been well-reviewed with
most users saying that it had been worth the wait
. From Motorola's point of view, the company has to be concerned that Verizon has the Google Nexus Prime coming, possibly on November 3rd as we
reported
. If the Motorola DROID BIONIC is to remain a competitive choice for Verizon customers, this problem needs to be nipped in the bud, now, especially since it is Verizon's first dual-core LTE device.
If you are a Motorola DROID BIONIC owner and have been affected by this high-pitched noise, drop us a comment in the box below.
source:
MotorolaOwner'sForum
,
Xdadevelopers
via
Engadget