Motorola DROID BIONIC training documents leak, reveals the eLearning course
17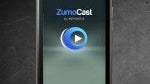 The Motorola DROID BIONIC is moving closer and closer to its expected September 8th launch. Despite the
fake @DROIDBIONIC Twitter account
and the tweets sent from it that proclaimed September 8th as the launch date at last,
everything is moving forward as though it were an officially confirmed date of release
.
Before the highly-anticipated Motorola DROID BIONIC becomes available to the public, those selling the phone must be able to answer questions from the public. We are pretty sure that our loyal readers pretty much
know everything about the DROID BIONIC
, but to indoctrinate the sales reps, Motorola offers an eLearning course that covers such topics as the phone's key features, the use of the Webtop applications and more. Android Central has obtained a number of screenshots from the course. Check them out and see if you can fill any gaps in your knowledge of Verizon's first dual-core, LTE enabled model.
source:
AndroidCentral