Motorola DROID 3 gets update that fixes MMS bug, improves 3G connectivity and more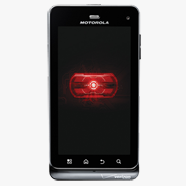 The Motorola DROID 3 was the
last of the tank-like handsets to not offer 4G LTE connectivity
. Surpassed since by the Motorola DROID 4, the device remains an underrated device with one of the best physical QWERTY keyboards to ever slide out the side of a smartphone, and a dual-core processor. Whether it was a matter of the phone showing its age, or just an unfortunate bug that afflicted the device, many Motorola DROID 3 users had found themselves unable to send or receive an MMS message and even installing a third party program from the Google Play Store failed to help. Long talks with Verizon's technical team couldn't solve the problem. But there is a happy ending thanks to an OTA firmware update received by the handset last week was able to correct the problem and allow MMS messages to flow back and forth on the model once again.
it was known that an update was coming to the Motorola DROID 3
. The system version is 5.7.906.XT862 and while you can view the changelog by visiting the sourcelink, owners of the device have told us that in addition to elimination of the MMS bug,
the DROID 3 update seems to have improved 3G connectivity speeds
based on the Speedtest.net app. For example, one Motorola DROID 3 owner informs us that areas where the phone was downloading data at .5Mbps are now showing speeds consistently above 1Mbps.
This might be as good as it gets for the Motorola DROID 3 as all indications are that
the device will not be receiving the Android 4.0 update
. If you are a Motorola DROID 3 owner and have received the latest firmware update, let us know
what changes you've spotted on your phone
. Simply drop your comments in the box below.
source:
Verizon