Motorola DROID 2 goes pre-sale Aug 11, in-stores Aug 12
10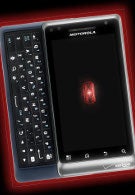 Alright, folks, it's time to pop those bottles. Verizon has officially announced that the
Motorola DROID 2
will be available for pre-sale on its site starting tomorrow, and in all Verizon Wireless stores the next day, August 12,
as expected
. The price?
$199.99
(
same as Best Buy
) with a new two-year contract (Email and Web for Smartphone plan required) and a $100 mail-in rebate.
In case you need a refresher on why this is probably the biggest news of the week, let us say that the DROID 2 is the successor to the DROID, which is kind of the Godfather of Android smartphones in the U.S.
Information coming straight from the horse's mouth is actually confirming
what was previously known
, including a faster processor, Android 2.2 with Flash Player 10.1 support and 3G Mobile HotSpot capabilities. Great for first-time users, but doesn't seem like a lot of reasons to upgrade for proud DROID owners, who are getting Android 2.2 and Flash anyway. (On second thought, that
new 1GHz TI OMAP chipset
is really worth a closer look...)
Verizon and Motorola are also promising a more usable QWERTY keyboard this time around, and we surely hope the Motorola DROID 2 will live up to that (at least there's no d-pad on the side, which is a good start).
Now that we've said the important stuff, let us mention that the DROID 2 will also be offered as a
limited-edition R2-D2 version
, which will be available online in September. The R2-D2 edition will come with a different appearance that should remind of the famous droid (but will it be able to fly?), and will also contain exclusive Star Wars content.
So there you have it, folks – the Motorola DROID 2, available everywhere from August 12 for $199.99 with a two-year contract, as well as a limited R2-D2 edition coming later in September. Now excuse us, we were just watching "Return of the Jedi".
Motorola DROID 2 Specifications
source:
Verizon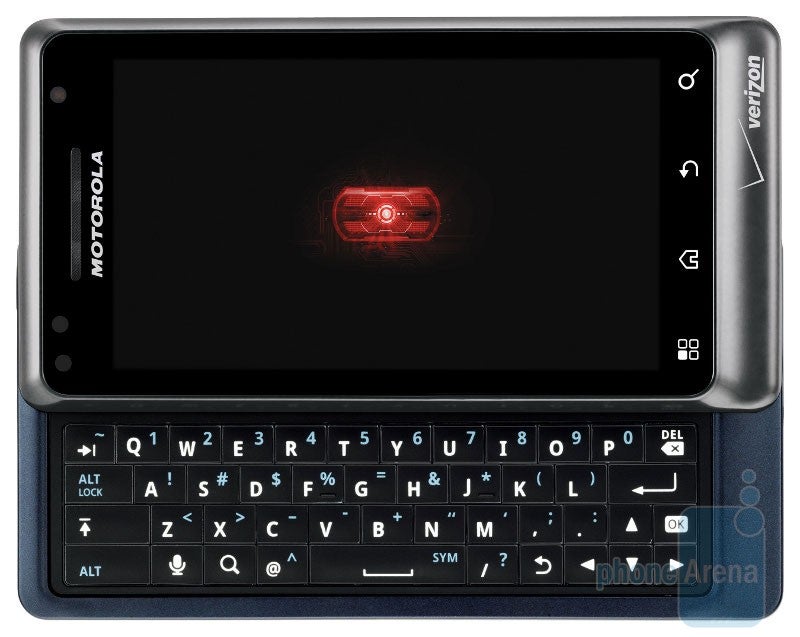 Motorola DROID 2 will be available everywhere starting August 12,for $200 on contract