Motorola CEO talks potential wearables in the works, not just smartwatches
2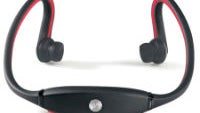 There is going to be a boom in wearable devices in the next few years. Most people assume that will be happening mostly with smartwatches, and a bit with headgear like Google Glass. But, Motorola CEO Dennis Woodside is saying that his company isn't just looking at those types of devices, but the potential for other wearables, including upgrades to current options like Bluetooth headsets.
The information comes once again from the Google+ Hangouts interview with Marques Brownlee, where Woodside also talked about the
Moto X
and
Phonebloks
(aka Project Ara). Woodside admits that when it comes to wearables "There's clearly going to be something that changes on your wrist." However, he isn't convinced that a smartwatch is the best option, because whatever it is, it will have to compete with current products - meaning traditional watches. Because of this, any wrist wearable will be compared to traditional watches, which can be a wide range of prices, but certainly can't be something fragile or that has to have the battery charged every day.
Motorola teams are looking into a number of different wearables, including smartwatches. Interestingly, Motorola is also looking at what can be done with Bluetooth headsets, which has long been a strong product category for Motorola. Motorola is looking into adding functionality to headsets like commanding your phone or getting audio notifications.
Unfortunately, Woodside didn't give any timetables for when to expect any of these products.