"Moto by Lenovo": alleged early Moto G and Moto X (2016) prototypes surface
14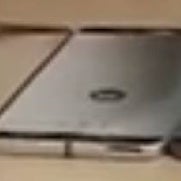 One of the most iconic brands in the phone world, Motorola, is slowly being phased out by the company that has owned in the past several years, Lenovo. "Moto by Lenovo" will replace the Motorola brand and the first 'more innovative, more attractive' phones of the new Moto
will happen in July 2016
, according to a Lenovo executive.
Now, we are seeing some images of early prototypes from a Lenovo fabrication facility and a source claiming these could well be the 2016 editions of the top-end Moto X and the affordable Moto G.
We, for once, are doubtful that Lenovo will leave these phones out in plain sight like this for the leakster's blurry cam and what seems more likely is that these prototypes are something that the company has worked on, but we find it unlikely that the final versions of the two phones will look exactly like those dummies. Still, we would not completely rule out the possibility.
One particularly interesting detail that one can notice (in the close-up to the first image) is a phone with what looks like a metal back and a design that reminds strongly of the iPhone 5s. What could that be? And do you think these could in fact turn out to be the 2016 Moto X and Moto G?