Project Fi's delicious deal on the Moto X4 has you saving $270; pay $149 or $6.20 a month
1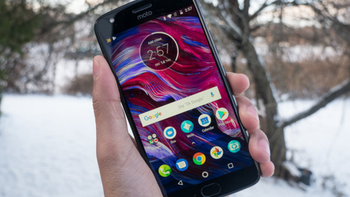 Project Fi keeps subscribers' monthly invoices down by trying to hook them up first with a nearby Wi-Fi hotspot. If the subscriber is out of Wi-Fi range, the phone connects with the network belonging to one of three carriers: Sprint, T-Mobile and U.S. Cellular. A Project Fi handset will figure out which of the three wireless providers has the strongest signal at the user's current location, and make the appropriate connection.
The deal requires that the phone be activated on Fi within 30 days after the handset is shipped. If you don't activate the Moto X4 within the 30 day time period, your Google Payments account will be charged with the amount of the discount on the phone. Project Fi normally sells this phone for $419, so the $270 discount represents a savings of 64%. And if you get the phone for free with a trade, your savings is 100%.
The Moto X4 available from Project Fi is an Android One device, which means that is will be among the first Android handsets to receive the latest updates from Google. In fact, it is currently running Android 9 Pie. It also means that the handset is running stock Android.