Moto X to be $299 off-contract through Republic Wireless
17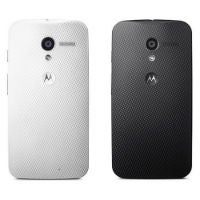 Many of you have complained about the price tag on the Motorola Moto X. The thinking on that subject has been a bit skewed, both by those who prioritize specs over actual performance, and by those who wrongly expected Motorola to adopt Google's pricing policy (which would inevitably lead to anti-competitive claims against Google). Well, Republic Wireless wants to capture those who thought the price was too high.
Republic Wireless will be offering the Moto X for just $299 off-contract, which is by far the best deal you'll find for the device. The one problem is that while the device will be off-contract, you won't be able to use it on other carriers, because Republic Wireless is an MVNO using the Sprint network, so it will be locked to that network. Sprint means no SIM card, so no way to switch to another network.
The Moto X will be available on Republic Wireless starting in November. The carrier famously offers an unlimited everything plan (on Sprint's CDMA network) for $19, or you can get access to Sprint's LTE network for $40 per month.