Moto X camera interface and controls shown off in screenshots
22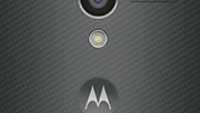 We have just over a week left before we see the
official unveiling of the Motorola Moto X
, and of course that means the leaks will just keep getting more and more in-depth. This time around, we're getting to see the camera interface and the various new control methods that Motorola has added to the system; and, it looks like Motorola has done some good stuff with the camera app.
As with the stock camera app, the gallery can be accessed by swiping in from the right, but Motorola has now made it that the camera settings swipe in from the left. We heard about the wrist-twist gesture to launch the camera from anywhere on the phone in the
Rogers promo video
, and that has also made it into the walkthrough of the camera app, as did the controls for tapping anywhere to take a photo or holding to take multiple shots. Additionally, swiping up or down will control the zoom in the app.
The overall look of the interface is much more clean, and closer to what you might see with stock Android than what we've seen previously from Motorola. But, based on what we've seen of Android 4.3, and what we know of Android 4.2, Motorola isn't going with stock and has made some slight alterations.