Moto X Style, Moto G 2015, and Moto X Play price and release date
9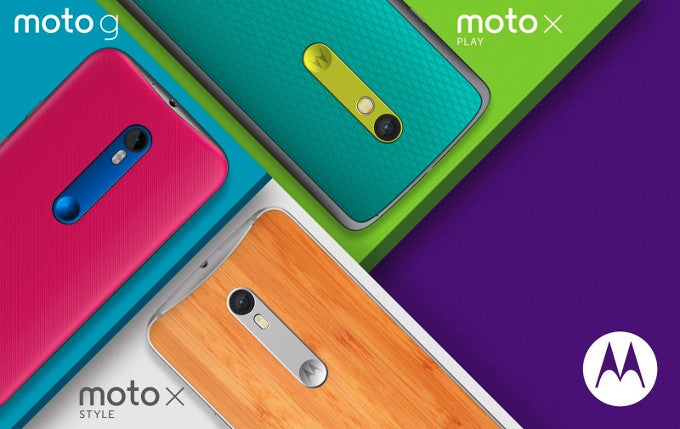 Never mind the
Nexus 6
that was still developed under Google's supervision - the trio that Motorola just announced is its best affirmation so far that it won't stand still after the Lenovo acquisition, and won't be resting on any laurels. With a budget warrior as the
Moto G
(Gen 3), a wonderful enduring midranger as the
Moto X Play
, and a thundering 5.7"
Moto X Style
, there is something for everyone to consider.
Why is that, you ask? Well, because of the pricing that Motorola promised to deliver, though deciphering the tags that Motorola hinted at is another matter. Alright, let's do this - for the Moto X Style, Motorola pegged a release date in September, with a price that will be between $200 and $300 cheaper compared to flagship smartphones from Motorola's competitors. If we consider the typical $700 flagship, this means that the X Style will land at $400-$500, depending on the model. In the U.S., Motorola will launch the phone as the Moto X Style Pure Edition. Priced at $399, it will be unlocked and compatible with all four major U.S. carriers' networks.
When it comes to the Moto X Play, Motorola will release it earlier, as soon as next month, and it will go for "
$300 - $400 less than competitors' flagships
", which would mean a price-tag of around $300, depending on the storage inside. The Moto G 2015 munchkin will be available immediately, and it's price tag is as straightforward as they come - just like last year, Motorola pegged it at around $180 for the 8 GB / 1 GB RAM model, and about $220 for the 16 GB / 2 GB RAM version.
All in all, the basic pricing of the three stooges goes in Benjamin increments - about $200 for the Moto G, $300 for the Moto X Play, and starts at $400 for the Moto X Style, with releases in July, August and September, respectively. This puts Motorola on equal footing even with Chinese makers when it comes to the value-for-money ratio of the new phones, so we can't complain. Oh, wait, it's Motorola by Lenovo, after all.