Moto X Skip available now to let you unlock your phone with NFC
4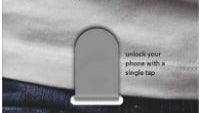 When Motorola announced the Moto X, there was the big news that there would be over
300 accessories
for the device from a dozen different partners. Many of the accessories will likely be cases and headsets that color coordinate with your customized device, but we're now getting to see one of the more interesting accessories that will be available: the Skip.
The Skip will be an NFC clip that can be hooked anywhere: your belt, a bag strap, etc. It will work in conjunction with an NFC authenticator app (which is not yet available in the Google Play Store) to allow you to unlock your device with just a tap. The idea is to have these accessories in areas that you designate as a "safe zone" like your car.
It's unclear how useful this will be, since the Moto X also includes options that are part of
Moto Assist
that will let you bypass the lockscreen when you are connected to a trusted Bluetooth device, like the one in your car. And, in general, putting in a PIN code or gesture isn't all that difficult in general.
The Skip won't be available when the Moto X launches, but when it is made available it is expected to cost $19.99.