Most wanted holiday gift – the iPad
6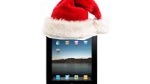 Are you ready with your wish list? Okay, maybe your kids are and you are wondering what is it. In any case, a survey conducted by Nielsen is here to give you a better idea of this year's most wanted gifts. Surprisingly, it's not sweaters, but iPads that kids want these days. Are you saying it's not only kids?
Let's start with them, though. About 31 percent of children aged between six and 12 would want Apple's funny tablet toy. Second on the wish list is a new computer, followed by the iPod. And adults are really almost the same. Most wanted among older consumers were an upgrade of their computers, a TV set or a smartphone. The iPad, however, ranks high with some 18 per cent interest from older Americans. But take into account that this toy would rarely stay out of your lap. Why? With time, users are said to have gotten even more addicted to using the iPad, starting from 15 hours per week within the first two months of the purchase and reaching some 18 hours after three months. So long, social life. Teens and adults also both showed some interest in Blu-Ray players and e-readers.
On the contrary, almost as fast as the iPad gained popularity, the netbooks have been losing their share. The smaller sized and cheaper computers were the hot topic in the 2009 Holiday shopping season, when sales made for 38 per cent of the netbook revenue for the year. Now, it seems that if it was not for the iPad, the mini-computers segment would have fallen 13 per cent in the first nine months of 2010. Computers were surprisingly popular given that many people already have one. But be prepared to pay more for a notebook PC, which had an average price of $663, or a desktop PC, priced at an average $724.
Another trend worth noticing is that more and more people turned in their wishes to a non-iPhone smartphone. Some 19 per cent wanted to get one in the coming six months, but still 13 per cent showed interest in getting the iPhone.
Finally, we should not forget consoles. If you want great quality video games, you should know that Nintendo Wii is the most wanted gadget with 15 per cent interest from users aged 13 and older. Sony PlayStation 3 was second with 13 per cent and Microsoft's Xbox 360 ranked third with 9 per cent. Do not forget to take a look at our picks in the
Cell Phones Holiday Gift Guide 2010
!
source:
Yahoo! News
Recommended Stories